Technology
Reddit community helps Houston woman find her lost dog
Losing a pet can be a harrowing experience. One woman turned to the Internet to help find her beloved pooch.
Monday, December 9th 2013, 2:42 PM EST
Updated:
Monday, December 9th 2013, 5:08 PM EST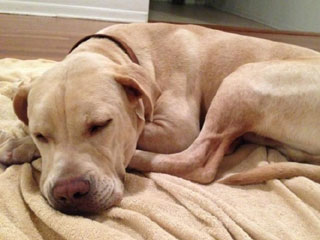 Explained in detail within a thread on Reddit, a Texas woman named Piper Below was able to locate her lost dog (Jack) with the help of Reddit members, both within and outside of Houston. Recounting the events that led up to Jack's disappearance, Below and a friend had been walking Jack on December 1 when the dog got free and zipped through a fence. Sadly, Jack ran into the road and was struck by a large white truck. Likely dazed, Jack started running again and darted away too quickly for Below to catch up.