Technology
Porch's new app helps you find a plumber or electrician in under a minute
Need a plumber? There's an app for that.
Updated:
Wednesday, December 10th 2014, 3:44 PM EST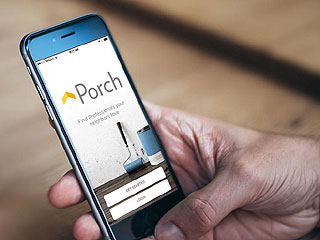 Often, new services and apps seek to cut out the middleman and connect consumers with the people they want to work with directly. Sometimes, though, it's helpful to have a third party in on the transaction. Porch, which Digital Trends has previously described as a Carfax for houses, launched its first mobile app today, and it bills itself as a "Concierge," connecting homeowners and home-improvement professionals.
The Porch app, which is available for iPhones, has three ways of putting people in touch with professionals. First, a representative can listen to the details of your project and determine whether a carpenter or contractor would be the best fit for remodeling your home office into a puppy playground. If you know you'll need a landscaper to help put in that moat you've been meaning to build, the app's Pro Dial dials verified professionals using an algorithm until one picks up, a process that generally takes under a minute. Finally, for the old-school, there's a Pro Search option, which lets you take control of finding the perfect interior designer who can help you transform your apartment into a ski lodge.
These options don't cost the homeowner; instead, Porch charges service-providers a transaction fee and offers them premium options, according to Seattle Times.
Another feature, which is currently in beta only in Seattle, is the Porch Booking option. Professionals — whom Porch has put through background checks and are insured, licensed, and bonded— are available for small jobs, like painting and carpet cleaning, at hourly rates negotiated by the company. A rating system ensures the professionals' work remains high-quality. If the professional you hired messes up your castle moat and drawbridge, your neighbors will know about it.