Technology
Parental Advisory: How to limit your kids' iPhone usage
Since its inception nearly eight years ago, Apple's iPhone has received rave reviews from adults and children alike.
Updated:
Thursday, March 26th 2015, 4:52 PM EDT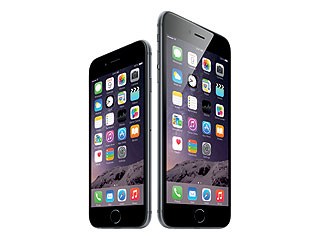 Since its inception nearly eight years ago, Apple's iPhone has received rave reviews from adults and children alike. I mean, it's a portable computer-like device that does everything but your laundry — what's not to love? However, even though we all love our iPhones, there's no denying just how addictive they can be in the wrong hands.
The American Academy of Pediatrics recommends children watch no more than one or two hours of television each day, so it's feasible they would suggest the same for using an iPhone. Too much sensory stimulation can be detrimental to a child's developing brain, so parents need to keep this in mind when they shuffle their kids from computer to TV to iPhone to Xbox. Experts agree that children who are glued to the TV or who play too many video games end up having more difficulty learning. Excessive use of electronics can even lead to sullen or aggressive behavior, so it's definitely a good idea to limit your kids' iPhone usage. Understanding the need to set barriers is the easy part. Actually enforcing those limits is a different story.
Fortunately, there are a variety ways to curb iPhone usage, whether you prefer to simply talk to your kids or implement software restrictions directly on the smartphone. Below are a few of our favorite methods, because no kid — or adult, for that matter — should waste the entirety of his or her day feverishly playing Candy Crush Saga.
Start with a frank discussion with your child about the limits you are going to put in place. If your kid has been used to playing with your iPhone anytime she wants, and you suddenly grab it and say "Time's up!" — well, you can imagine the ensuing temper tantrum that might follow. So, tell your child why you've decided to impose time limits to help him/her better understand that it's in their best interest.
Set rules and follow through
Establish and maintain time restrictions. In the event you have a stubborn child who balks at the idea of limiting his or her time with the iPhone, remain firm in your resolve. Don't waver or give in when your kids begin making a fuss. Doing so will likely only encourage them to fuss even longer the next time around. Also, explain what the consequences will be if he or she disobeys your time limits, and be consistent.
Encourage outside activities
Encourage your kids to spend time outside whenever possible. Physical activities like riding bikes, playing tag, or swimming are always more beneficial than laying around inside. Let your child join a ballet class or soccer team. Plan play dates with other kids to go to the park or pool. When bad weather keeps you indoors, pull out the dusty board games and get the whole family involved. Try puzzles, scrapbooking, painting, or baking. You're not a bad parent if there are days your kid plays with an iPhone, but, whenever possible, encourage them to spend time playing with educational apps instead of games. The key is balance and moderation, with a bit of flexibility thrown in.
Let's face it, simply talking to your child and encouraging them to find entertainment elsewhere doesn't always work out the way you want it to. There are apps for everything these days, though, including a selection specifically designed for monitoring and restricting your child's iPhone usage.
are two software apps that are just the tip of the iceberg. 
With ParentKit, you can create separate profiles for each child, each affixed with a set of controls. The convenient app allows you to place rating-based restrictions on what your kid can and cannot access, allowing you to specifically choose which app your kid can open. Moreover, you can restrict downloads and set up time restrictions for any app you choose, or create a schedule outlining when your child can access the device. The best part? The app using your smartphone as the remote, granting you control from afar.
One thing Mobile Guardian touts that ParentKit doesn't is safe Web browsing. Although your kids can access the Web through the app, their searches will be restricted, whether by content or your own blacklists. The lightweight app will also send you an email or text when a website is blocked, and furthermore, log your kid's Internet activity so you can see the entirety of his or her browsing habits. Mobile Guardian even lets you set exceptions for school and parent-approved websites, known as VIP sites.

Enable passcode protection
If your kid is younger, or you simply want to block him or her from using your iPhone altogether, a basic four-number passcode will likely do the trick. Tap the main Settings app on the homescreen, select Passcode from the resulting menu, and tap Turn Passcode On at the top before setting the passcode. If you prefer, can also toggle Simple Passcode off and enter a more elaborate password comprised of letters, numbers, and symbols. Just make sure to choose something other than your birthday.

Turn off in-app purchases
Frankly, turning off in-app purchases is something everyone with children should do. Doing so will prohibit your kids from making in-app purchases even if they know your password, and thankfully, it's also incredibly easy to do. First, tap the main to Settings app on the homescreen and select General. Afterward, scroll down and tap Restrictions, enter your passcode, and toggle off In-App Purchases.

Related: How to turn off in-app purchases in iOS 7

Implement Guided Access
In a nutshell, Guided Access is the perfect tool for parents. The innate feature conveniently limits your device to a single app and allows you to control which app features are available, while giving you options for disabling hardware buttons and areas of the display that might not be relevant to a task.

To enable Guided Access, tap the main Settings app on the homescreen and select General in the resulting menu. Then, tap Accessibility and toggle Guided Access on, before setting a passcode and toggling Accessibility Shortcut on.

Once enabled, navigate to the app you want to lock and triple-click the Home button. From there, you can circle any part of the app you don't want to be accessible. If you tap Options, you can also limit other facets such as volume, the home button, and your smartphone's touch capabilities. Tap Done once you've set your restrictions, thus requiring your child to enter a passcode whenever they wish to exit the app and use your phone.


This article was originally posted on Digital Trends