Sales - Money
Is your bank overcharging you? 8 questions to ask
Take charge of bank and credit union fees to avoid going overboard with overdraft, ATM fees.
Updated:
Monday, August 29th 2016, 8:35 am EDT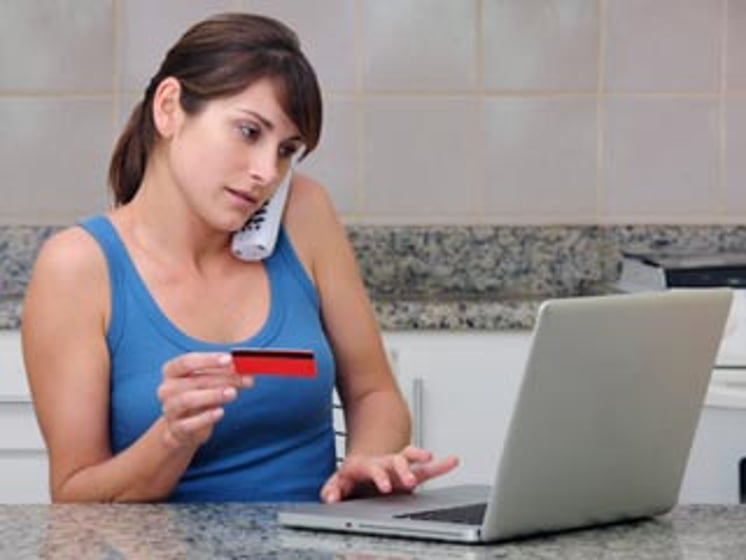 Managing your money can be stressful enough. It only makes matters worse when you have to worry about paying money to keep your money at a bank or credit union.
The fees financial institutions charge people for storing, managing and distributing their money are growing continually. In 2015, banks and credit unions collected $6 billion in overdraft and ATM fees. That comes to an average of $25 for every person in the United States.
To avoid over-paying, it is a good idea to evaluate your financial institution's fees periodically. Make sure that you are getting the best deal, and not paying unnecessary charges, with these eight tips.
1) Check what your bank charges for the services you use. Some banks charge a fee for their checking accounts, but provide interest-earning savings in return. Many banks charge for various services. Review these carefully and pick a bank whose fees are likely to cost you the least for the way you actually use your account.
2) Look for fee-free ATMs. Many ATMs that charge a fee wind up costing you twice as much as you thought. You may pay at the ATM, and also pay a fee to your bank for using an out-of-network withdrawal. Between the two, the fees now average $4.50 per transaction. If you withdraw cash regularly, check your bank or credit union's ATM network before you sign up for an account.

3) Eliminate check costs. Banks still sell checks, but many people do not need to buy them. Look into online payment, PayPal and other person-to-person options to avoid the cost of purchasing checks.
4) Stay on budget with a debit card. With debit cards, you can spend what you have in your checking account, without carrying checks or cash. They help many people avoid credit card debt. They also can cut down on ATM costs if you choose the "cash back" option instead of withdrawing money from an ATM. However, be sure to read the fine print so that you understand the annual fee and any other charges, like a per-transaction fee. If your financial institution does this, limit how much you use the card, or consider switching banks.

5) Watch out for overdraft fees. Financial reforms during the past few years eliminated overdraft protection on bank accounts unless consumers opt in to have it. If you choose to keep overdraft protection on your account, be careful of fees for tapping into that protection. Often this overdraft coverage comes with steep interest rates, too. Some banks will set up a transfer between savings and checking so you can cover excess charges with your own funds. Keep careful track of balances, however, to be sure you do not deplete funds.

6) Track your balance to avoid being charged for insufficient funds. If you try to make a purchase, but you do not have enough money in your account, you could be charged a fee. The fee is usually $25-$35. To make matters worse, your purchase still could be denied. That means that if, for instance, you were paying a bill, you might incur a late fee from the company you were trying to pay as well as a non-sufficient funds (NSF) fee from your bank. Check your balance regularly.

7) Choose a credit union instead of a bank. Credit unions are nonprofit organizations owned by their members. Many credit unions have lower costs than banks. They still offer all or almost all of a bank's services. Deposits at a credit union are FDIC-insured, and most credit unions even offer business accounts. Organizations that you belong to may have credit unions. Ask friends and family for suggestions, or call local credit unions to find out if you qualify to join.
8) Look into online banking. You can conduct your banking business online with a traditional bank, or choose an online-only institution. Either way, paying bills online can reduce check and postage costs, and keep your information more secure from theft. Ask about fees for online or electronic banking transactions before you sign up for an account.

The good news is that, with today's technology, it is easier than ever to keep track of your finances. It is also easy to research account options, and make changes to make sure you are not paying unnecessary charges.

Andrew Housser is a co-founder and CEO of Bills.com, a free one-stop online portal where consumers can educate themselves about personal finance issues and compare financial products and services. He also is co-CEO of Freedom Financial Network, LLC providing comprehensive consumer credit advocacy and debt relief services. Housser holds a Master of Business Administration degree from Stanford University and Bachelor of Arts degree from Dartmouth College.