Sales - Money
9 things to know about debt consolidation loans
How you can use online lending to refinance credit card debt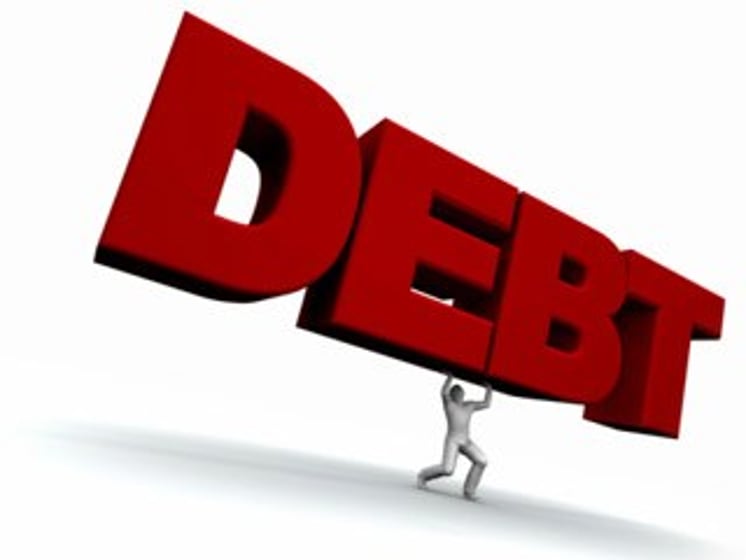 Debt consolidation is a way of taking out one larger loan that combines all of your debts, so that you have one interest rate and one payment to focus your repayment efforts. Many options are available to consolidate your debts, whether you do it yourself or through a professional firm. To decide if debt consolidation makes sense for you, think about these nine points.
1. Debt consolidation works best for those who are able to pay their bills. Debt consolidation can be a relief for people who are juggling multiple bills or payment due dates. People who struggle to afford even minimum payments, or who have bad credit, might not benefit from debt consolidation.  
2. Personal loan lenders offer way to refinance credit card debt. In the past few years, several private companies have emerged to offer personal loans as a means of refinancing credit card debt into a fixed, amortizing installment loan. These loans can provide interest rates 2 to 4 percent lower than those on credit cards. Lenders, such as FreedomPlus, Prosper and Lending Club, use additional criteria that traditional banks and credit union do not typically consider in evaluating how likely a person is to repay a loan. Direct conversations that some lenders use allow consumers to provide information and context about credit scores, credit profiles, savings and other factors that indicate they are financially responsible.
3. Beware of borrowing against your home. Some people consider refinancing or borrowing against their homes as a means of consolidating debt. However, this option could cause you to risk losing your home if you are unable to make payments.
4. Balance transfers can be risky. A popular way to consolidate credit card debt is to transfer debt to a zero- or low-interest credit card offer. If you have good credit, this may be possible. That great rate will not last forever, though. Know when the introductory offer expires and what the new rate will be. Keep in mind that this rate will increase if you miss a payment or are late. Most importantly, do not continue to charge on credit cards once you have consolidated your debt. If you do so, you are likely to increase your debt rather than reduce it.
5. Consolidating debt may cost more in the long run. Some debt consolidation loans lower your payment by spreading out the time to repay the loan. This might sound good initially. This means, however, that you could pay more interest over the life of the loan, even if you have a lower interest rate. Be sure you understand the terms before signing on to a debt consolidation method.
6. Be wary of "fake" lenders. Before providing personal information to an online lender, be sure you are corresponding with the company you intend to reach. Do not respond to emails that come from personal email domains (such as Gmail and Yahoo.com) instead of the company's official domain. Watch for the padlock in the URL bar of your browser that indicates a secure website before entering any personal information. Be cautious of any typos that can take you to a lookalike page.
7. Compare fees between lenders. Compare all fees charged by the lenders you are considering. Ask about origination fees, late fees and other potential charges. Be very wary of any loan that has a prepayment penalty. You should not have to pay extra if you are able to repay the loan early.
8. Debt consolidation does not work for everyone. If you have too much debt to qualify for a consolidation loan, or if you fear you cannot repay your debt, you might want to look into other help. A reputable debt relief company can help you determine options. To find a credible company, check the American Fair Credit Council (AFCC) list of accredited members. The AFCC's code of conduct is even stricter than the Federal Trade Commission's rules for the debt relief industry. It also can be helpful to choose a firm whose debt negotiation staff obtains certification from the International Association of Professional Debt Arbitrators.
9. Debt consolidation does not change habits. Debt consolidation can simplify payments. But it does not address overspending or poor budgeting – issues that, for many people, created the original debt problem. If you choose debt consolidation, whether through an online lender or other means, you must pledge to turn over a new leaf and start living within a budget. Otherwise, debt consolidation can be a path to increasing debt, the exact opposite of your intended goal.
If you are ready to pay off your debt, debt consolidation might offer a solution. Getting all debts "under one roof" and at a good interest rate can get many people on the road to financial freedom. No matter which method you choose, remember to identify the source of the debt problem, and commit to avoiding the problem in the future.

Andrew Housser is a co-founder and CEO of Bills.com, a free one-stop online portal where consumers can educate themselves about personal finance issues and compare financial products and services. He also is co-CEO of Freedom Financial Network, LLC providing comprehensive consumer credit advocacy and debt relief services. Housser holds a Master of Business Administration degree from Stanford University and Bachelor of Arts degree from Dartmouth College.