Sales - Money
Is a personal loan right for you?
6 keys to understanding if you are a good candidate for a debt consolidation or other personal loan.
Updated:
Monday, November 7th 2016, 8:06 am EST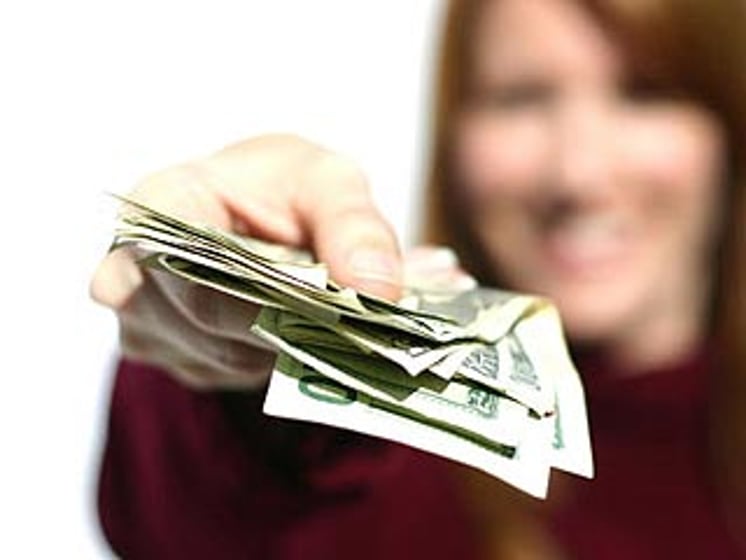 More and more people are turning to personal loans for help, particularly to refinance credit card debt into a fixed, amortizing installment loan—often called a debt consolidation loan. In the past several years, as the economy has improved after the Great Recession, the number of people taking out personal loans has increased. In 2013, 10 million people took out personal loans. By early 2016, nearly 14 million people did.
Several reasons explain this phenomenon. Interest rates on credit cards remain high (at an average of more than 15 percent per year), while personal loans usually offer slightly lower rates. Many people – especially millennials – need a flexible source of funds from time to time. But if they do not own a home or have not owned one for very long, they cannot draw on a home equity loan for help. And with more people employed and feeling more secure, people are more interested in personal loans to repay debt as well as pursue goals such as education.
How do you know if a personal loan is the right choice for you? Here are six signs to indicate that you may be a good candidate for a personal loan.
1) Your credit scores do not accurately reflect your repayment capability. Many new, independent personal loan lenders use different criteria than a traditional bank or credit union to evaluate how likely a person is to repay a loan. Some even speak directly to the consumer to obtain more information about their credit scores and profiles, savings, life insurance, and other factors that indicate they are financially responsible. Traditional credit data is limited in that it does not always fully account for a consumer's complete financial profile and his/her total ability to pay his/her debts.
2) You know it will take longer than one year to pay off your debt. Personal loans typically charge an origination fee of 1 to 5 percent of the loan amount. The consumer must take this into consideration when calculating overall interest savings. If the timeframe is only a year, the cost with the origination fee is generally too high.
3) You will benefit from a (somewhat) lower interest rate. Personal loans can provide lower rates than many credit cards. Note, however, that the rates are not exceptionally low. Credit cards can carry interest rates of 15-25 percent. A personal debt refinance loan can lower that rate by 2-4 points. For example, repaying $10,000 over 60 months at 20 percent interest would cost $265 per month. The interest fees would total $5,896. Over the same 60–month period, a personal loan at a 16 percent interest rate would cost $243 a month and save more than $1,300 in interest.
4) You are able to make minimum payments on your current debt. A consumer looking to secure a personal loan to pay off credit card debt should be able to make at least minimum payments on his/her current debt. Those unable to do so should look into other debt relief help, such as debt negotiation (settlement) or credit counseling.
5) You have the discipline to meet the repayment schedule. Personal loans can be bad for one's financial stability if the borrower does not have the financial discipline to meet the strict monthly payments and timelines for repayment. Most debt refinance loans are issued for a period of 36 to 60 months.
6) You have a plan to avoid going deeper into debt. Many people use a personal loan as a debt consolidation loan to pay off credit card debt. If a person transfers a credit card balance to a personal loan and then charges more on the credit card, he/she is not solving the problem. Before consolidating debt, people need to understand why they got into debt in the first place. Then they can do what they need to avoid getting into debt again. That may mean finding a way to earn more income, cutting expenses or changing habits to live within their means.
To learn more about how a personal loan might work for you and what type of loan you qualify for, contact an online lender such as Freedom Plus, or another financial institution.

Andrew Housser is a co-founder and CEO of Bills.com, a free one-stop online portal where consumers can educate themselves about personal finance issues and compare financial products and services. He also is co-CEO of Freedom Financial Network, LLC providing comprehensive consumer credit advocacy and debt relief services. Housser holds a Master of Business Administration degree from Stanford University and Bachelor of Arts degree from Dartmouth College.