Entertainment
The Joker is getting an origin story and Martin Scorsese will produce it
Heath Ledger's Joker was one of the best movie villains in recent memory. Here is hoping that the next Joker is more Ledger than Jared Leto.
Updated:
Thursday, August 24th 2017, 7:44 AM EDT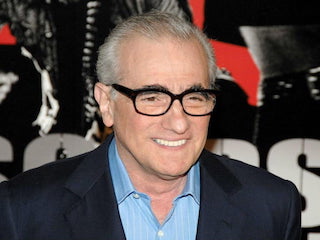 Over the past few years, Marvel has fully eclipsed DC as the leading peddler of superhero-related television shows and movies. The Marvel Cinematic Universe(MCU) has grown to include the Avengers and Guardians of the Galaxy franchises and that is not even including the five Marvel series currently on Netflix.
It looks like DC is finally starting to fight back, though. The last DC films to receive any sort of acclaim were Christopher Nolan's dark, gritty Dark Knight trilogy, of which most can agree the true highlight was Heath Ledger's remarkable Joker. Nearly a decade later, it looks like the legendary villain will be making his first return to the silver screen (if you can pretend Suicide Squad never happened).
On Tuesday, Deadline reported that the Joker will be getting the origin story treatment, with Todd Phillips (Old School) and Scott Silver (8 Mile) as screenwriters and Martin Scorsese producing. Apparently, Warner Bros.(which owns DC Comics) is looking to create a similar shared universe for its characters, which included Suicide Squad (sort of), alongside Batman vs. Superman: Dawn of Justice and the forthcoming Justice League.
Given that Jared Leto (Blade Runner 2049) is playing the Joker in the Suicide Squad sequel and the Harley Quinn spinoff, it looks like whichever actor lands the Joker gig in the stand-alone film will not be part of that universe. A similar situation is going on with the upcoming Venom movie (which will star Tom Hardy and Riz Ahmed) — since Sony signed an agreement to allow Spider-Man into the MCU, Venom (a Spider-Man comics character) will have to exist in his own little universe.
Deadline also reported that the Joker film will eschew the traditional superhero trappings in favor of a more gritty, 1980s Scorsese-style movie (reminiscent of classics like Taxi Driver). Work has already begun on the script, but the film doesn't have a director yet and is not on any sort of specific schedule for now.
Phillips most recently wrote and directed 2016's War Dogs; his filmography includes mostly comedy films. Silver, on the other hand, worked on The Fighter and The Finest Hours in a writing capacity. Scorsese's last project was Silence, a historical drama starring Andrew Garfield and Adam Driver.