Sales - Money
8 steps to a more secure retirement
Take a good look at your future during National Retirement Security Week
Updated:
Monday, October 16th 2017, 9:00 am EDT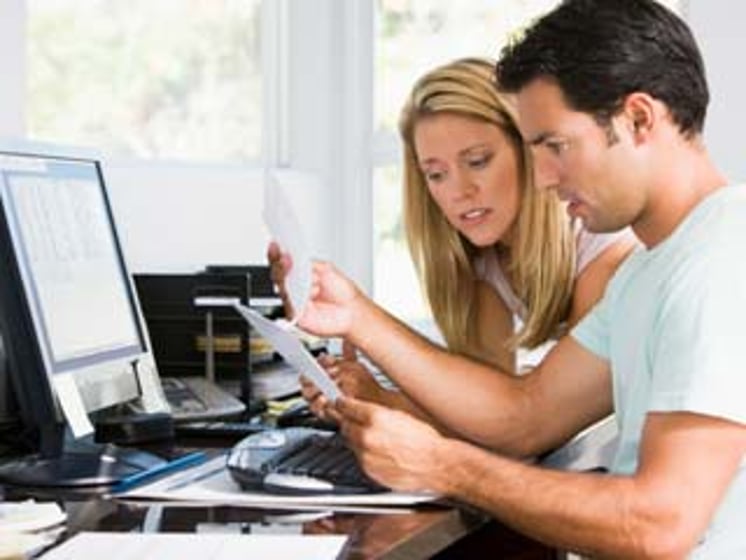 When it comes to preparing for retirement, many people picture walking on the beach, spending time with friends or enjoying a secluded cabin. Pragmatic types might worry about which retirement community to choose. The truth is, each of these options shares one vital element: the money to pay for it. And too many people are not preparing adequately. 
From lingering student loan payments to old-fashioned under-earning and overspending, there are many challenges to financing retirement. During National Retirement Security Week, Oct. 15-21, take a close look at your retirement forecast. Here are some starting points. 
Check your Social Security options. Every year, you can see a detailed view of your potential retirement earnings from Social Security. One important element to consider is your "NRA," or normal retirement age. Retiring before your NRA will reduce your benefits. Waiting a year or two longer to retire could increase your benefits. Visit the Social Security website to see complete details. Are you divorced? If your marriage lasted at least 10 years, you are older than age 62 and you are currently unmarried, you might qualify for Social Security benefits based on your former spouse's benefit. Learn more about Social Security when you are divorced.
Review your projected retirement income. Are you saving enough? Gather your basic financial records, including retirement account totals and current salary. Then use AARP's online calculator or another online tool to get a snapshot of your projected retirement income.
Fine-tune retirement savings. If your savings does not align with your goals, evaluate alternatives. Can you squeeze more savings from your budget? Do you need to work a few years longer? If your employer does not offer a retirement plan, save in an IRA (individual retirement account). If you are self-employed, you may have additional retirement savings options. Most experts recommend setting aside 10 percent or more of your income for retirement savings. For a personalized plan, consider investing in a few hours of time with a financial advisor.
Look for ways to bring in extra income now and/or after you retire. An "encore career" could range from consulting or tutoring to an interesting part-time job, from retail to house sitting to working for the National Park Service. Use earnings for investments, to stretch a fixed income or to repay debt. Even a few hundred dollars a month might make a real difference.
Take a hard look at mortgage debt. In the past, people who bought a house at age 35 were likely to pay it off before they retired. Today, half of people over age 55 still have mortgage debt. Among those age 65 and older, 35 percent are still paying off a home. Realistically compare your projected post-retirement income to your budget. If your mortgage payment does not fit into the plan, consider other options. For instance, you might sell and buy a smaller home, or move to a more affordable area.
Be realistic about your dependents. People approaching retirement age may still support family members young and old. A recent study found that 62 percent of people age 50 and up had given family members as much as $15,000 in the past five years. While it may be difficult, be honest with family about the extent of help you can provide. Remember that it is most important to plan for your own financial security.
Don't neglect your credit profile. You might think your credit score is not important once you reach your 60s. A good credit score, however, makes a difference in your ability to borrow any money and in the interest rate you will pay. Credit scores also can affect the ability to rent an apartment, find affordable car insurance or lease a vehicle. Credit reports also can show any red flags for identity theft – important for people of all ages. Everyone can get a free credit report from each of the three main credit reporting agencies once a year from www.AnnualCreditReport.com, or by calling 877-322-8228. If you spot errors, follow the directions on each credit agency's website to correct them.
Get out of debt. A recent survey found that 28 percent of middle-income retirees pays more than 40 percent of their monthly income toward debt. Remind yourself that repaying a credit card balance with a 15 percent annual interest rate is equivalent to earning a 15 percent return on investment. That is a better rate than retirement funds are likely to offer. If you cannot pay off debt on your own, seek out help from a reputable debt relief company.
It's never too late to take steps toward a financially healthier retirement. Even setting aside a small amount can make a difference. Most important, planning for your future empowers you to improve that future.

Andrew Housser is co-founder and CEO of Freedom Financial Network. The family of companies, providing innovative solutions that empower people to live healthier financial lives, includes Freedom Debt Relief and Bills.com. Housser holds a Master of Business Administration degree from Stanford University's Graduate School of Business, and a Bachelor of Arts degree from Dartmouth College.