Entertainment
Apple nabs top Amazon executive to helm development of original scripted series
Apple is entering the realm of streaming original series, which could lead developers to increase quality of programming to compete.
Updated:
Tuesday, October 24th 2017, 8:27 AM EDT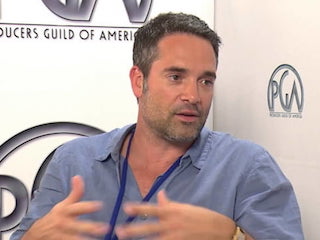 Wandell arrived at Amazon from ABC Studios, and he has an impressive resume. He helped develop such series as The Man in the High Castle, Jack Ryan, Sneaky Pete, and The Marvelous Mrs. Maisel. While at ABC, he worked on such TV series as Gray's Anatomy, Lost, Desperate Housewives, Private Practice, Criminal Minds, and Ghost Whisperer.
The Hollywood Reporter notes that Wandell joins a team that includes co-heads of video programming Zack Van Amburg and Jamie Erlicht, who were recently poached from Sony Pictures Television.
Apple's first few attempts at original programming, such as Carpool Karaokeand Planet of the Apps, were underwhelming, to put it mildly. It recently scrapped plans for an Elvis Presley miniseries produced by the Weinstein Company, amid the fallout from sexual harassment allegations.
New moves at the executive level, however, indicate that Apple wants to position itself as a serious contender in streaming original series as part of an effort to make Apple Video a destination for documentaries and shows. According to the Wall Street Journal, they've partnered with Stephen Spielberg's Amblin Studios for a reboot of the anthology series Amazing Stories.
For comparison, HBO spends about $2 billion per year on original programming, Amazon spends approximately $4.5 billion, and Netflix around $7 billion. Apple's $1 billion could fund as many as 10 television shows, with Erlicht and Van Amburg overseeing a cohesive strategy that the company has lacked thus far.
Will all these new moves pay off with the next House of Cards or The Handmaid's Tale? We'll have to watch and see.