Entertainment
Sony's Spider-Man universe might include 'Nightwatch' film helmed by Spike Lee
Another Marvel character may hit the big screen in the near future
Updated:
Wednesday, March 14th 2018, 9:35 am EDT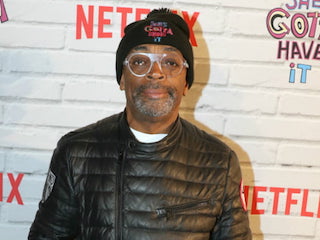 If you don't like superheroes, that's a shame, because those who do are having the moviegoing times of their lives. In addition to the massive Marvel Cinematic Universe (MCU) and the DC Extended Universe (DCEU), Sony is at work producing a series of films based on supporting heroes and villains from the Spider-Man comics. Venom, which premieres in October 2018 will be the first of these films, and now it looks like there might be a Nightwatch film as well — with Spike Lee (yes, that Spike Lee) directing. Reported by That Hashtag Show, the film has not yet been confirmed by Sony Pictures.
If you're unfamiliar with Nightwatch (he's not exactly an A-list comic character), here's the skinny: Doctor Kevin Trench witnesses a costumed man die at the hands of some time-traveling villains. Upon further inspection, the dead man turns out to be a future version of Trench, which eventually prompts Kevin to adopt the suit and the powers it grants. Those powers include super strength, automatic healing, and telekinetic control of his cape (which he utilizes as a weapon). Nightwatch first appeared in Web of Spider-Man #97 in 1993. For reference, he kind of looks like a less evil version of Spawn. Historically, Nightwatch has operated in moral gray areas
Lee is known best for a run of successful, acclaimed films during the late 1980s and 1990s, including She's Gotta Have It, Do The Right Thing, and Malcolm X. His more recent works, including a 2013 remake of the kit Korean film Oldboy (starring Josh Brolin) and the controversial 2015 musical drama Chi-Raq, have mostly met with mixed reviews. Lee has a film titled Black Klansman scheduled for release in 2018, starring John David Washington (Ballers) — Denzel Washington's son — as a detective who infiltrates a Ku Klux Klan group and finds himself rising more quickly than expected. Adam Driver (Star Wars Episode VII: The Last Jedi) will appear in the 2018 film as well.
Other spin-off films in Sony's Spider-Man universe (it doesn't yet have a catchy name) include Silver & Black, which was recently shelved indefinitely (but not canceled), and a potential movie about Morbius the Living Vampire.