R.I to receive $1.2 Billion dollars as part of a bipartisan rescue package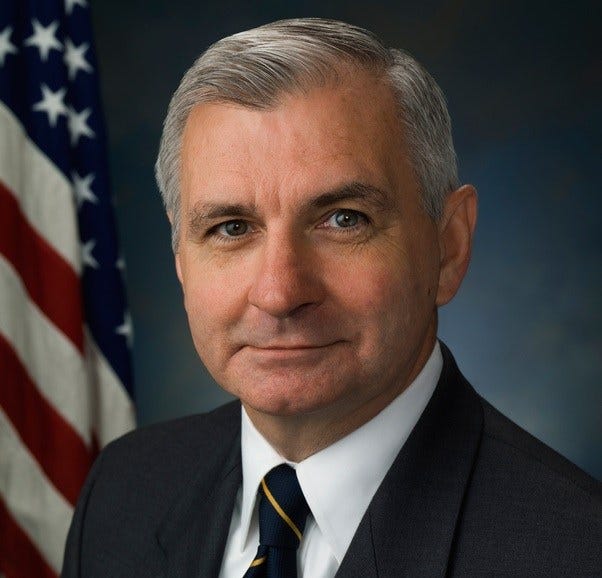 PROVIDENCE, R.I (WLNE) – As part of a $2 trillion, bipartisan rescue package, Senator Jack Reed announced the state of Rhode Island will be provided with around $1.25 billion to assist those affected by the COVID-19 pandemic.
Senator Reed was part of a twenty-member group of senators that met last Friday and continued discussions throughout the process.
The group of senators reached a bipartisan agreement that includes fiscal help for states and small businesses, expanding unemployment insurance and other critical measures.
"The gravity of this situation is undeniable, but so is the grit of the American people. Unemployment is soaring, people are dying, and we are in the midst of a mushrooming crisis that requires an immediate and massive federal response. This sweeping agreement represents a historic step, and I worked hard to provide additional help for Rhode Islanders who are feeling the pain pf this pandemic. We are surging resources to hospitals and health centers and doing everything we can to sustain local businesses that are the backbone of our economy and communities," said Reed.
A major part of this bill is direct payments of $1,200 to Americans who made $75,000 or less in 2018.
Small checks will be made out to those who made up to $99,000, and some families will receive $500 per child in the home.
According to Senator Reed, the checks are expected to be out in early April.
Reed's office said the emergency rescue package is historically large and is the equivalent to about nine percent of the nation's gross domestic product, and marks the third legislative action taken by Congress in response to COVID-19.
The $1.25 billion in the emergency package makes up about 12% of the state's annual budget.
©WLNE-TV/ABC6 2020