1 dead, 2 seriously hurt after crash in East Providence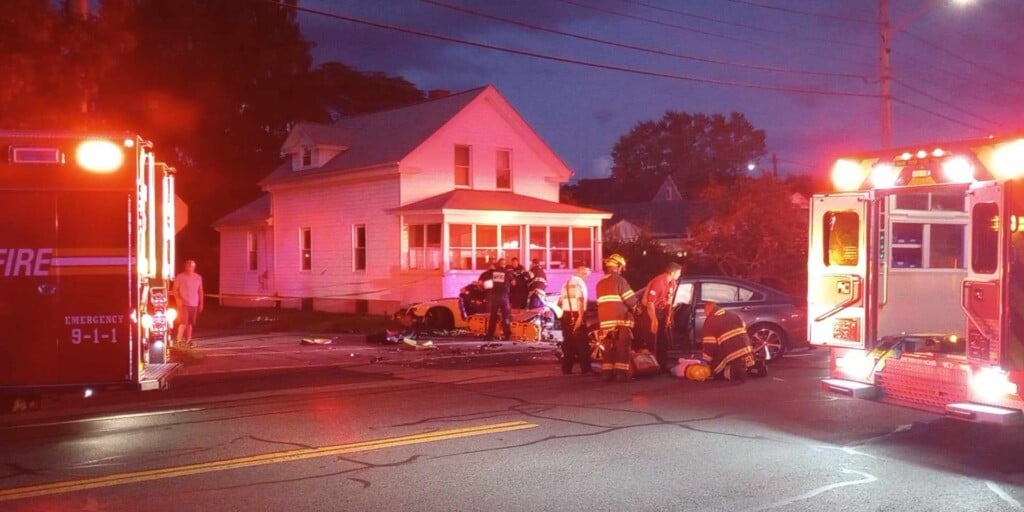 EAST PROVIDENCE, R.I. (WLNE) — One person is dead and two are hospitalized after a serious crash in East Providence Friday night.
According to East Providence police, one person died after the crash, one person was hospitalized in critical condition and another was hospitalized in serious condition.
Pawtucket Avenue remains closed as the investigation into the cause of the crash remains ongoing.
The deceased was not immediately identified.
ABC 6 News crews were at the intersection of Pawtucket and Catlin avenues where a Mustang and a Subaru sedan came to rest.