1 dead, 3 hurt after motorcycles collide on Cape Cod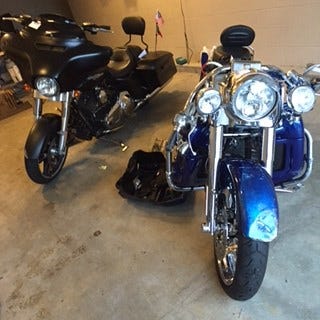 By WLNE/AP
news@abc6.com
YARMOUTH, Mass. (AP) _ A collision involving two motorcycles on Cape Cod has left one person dead and three others injured.
Police say the crash occurred shortly after 1 a.m. Friday at Route 28 and Old Main Street..
A 48-year-old Bruce Fernandes, of Pascoag, RI, was operating one of the motorcycles. He was pronounced dead at Cape Cod Hospital. His passenger, also his daughter, 24-year-old Brittany Fernandes, was transported to Cape Cod Hospital.
The operator of the second motorcycle 45-year-old Scott Fernandes of Woonsocket, and his passenger, 25-year-old Amy Tessier, of Pascoag, RI, were also transported to Cape Cod Hospital. Both operators were brothers.
The cause of the crash is under investigation.
(C) The Associated Press 2015