1 injured after early morning fire in Lincoln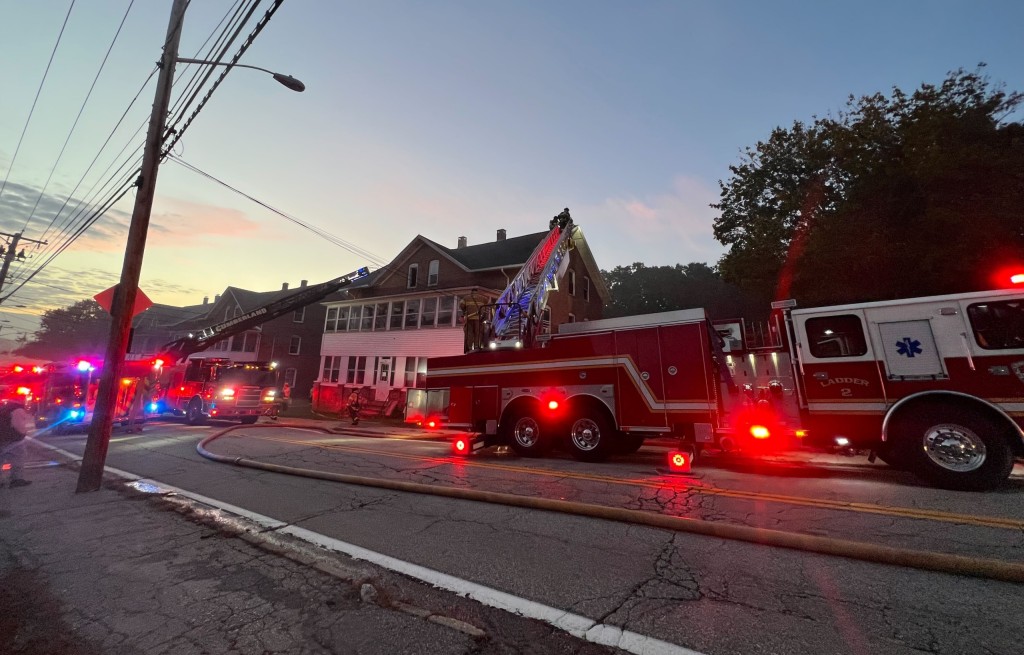 LINCOLN, R.I. (WLNE) — One person is injured after an early morning fire in Lincoln on Monday.
Lincoln, Cumberland, Woonsocket, Manville and Quinnville fire departments responded just before 6 a.m. to the multi-family home on School Street.
"I've never seen this many firetrucks respond to a thing in my life, they're going all the way up the street," a neighbor told ABC 6 News crews at the scene.
The property is a six-unit residence that houses 10-12 residents who were able to self-evacuate, according to Chief Richard Andrews.
"Companies arrived on scene, people had evacuated the building, one needed treatment, was transported to Rhode Island hospital, firefighters made entry to the third floor, it was a bedroom fire, they knocked the fire down," Chief Andrews said.
Andrews said the home is not a complete loss, and that most of the damage was contained to the third-floor.