UPDATE: Suspects Arrested in Cumberland Home Invasion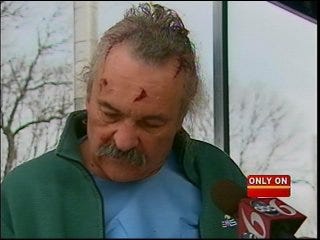 Cumberland Police have announced the arrests of three people in connection with a violent home invasion in February.
Arrested for the crime were Christopher Duffy, 18; CHristopher Pascale, 22; and Kyle English, 20, all of Cumberland.
All three were charged with Assault, Assault with a Deadly Weapon, Breaking and Entering, Conspiracy, and Robbery.
Duffy was also charged with possession of marijuana. All three have been arraigned and ordered held pending bail hearings.
***
One person has been injured in a violent Cumberland home invasion Wednesday night.
Police got the call for a home invasion at 124 Overhill Road a few minutes before 10pm. When they got there they found the homeowner – a 66 year old male – injured, having been grazed by a bullet fired by the suspects.
The resident told police that one the intruders was carrying a firearm and the other had some type of bladed weapon. After the conflict the suspects stole the homeowner's Jeep Cherokee and fled the scene.
Cumberland Police say they're looking for three white males who were allegedly trying to rob the house when the homeowner came home and found them. They say that this was not a random act and that the residence on Overhill Road was targeted.
The victim was transported to Rhode Island Hospital and has since been released.
Police is still investigating this incident and ABC6 News will have more information on this story throughout the day.