10 adults, 6 children displaced after Providence house fire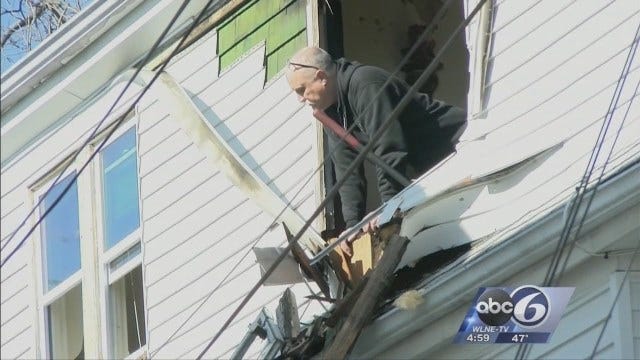 PROVIDENCE, R.I. (WLNE): 16 people are displaced from a three apartment home after a fire in Providence on Monday.
According to the Providence Battalion Chief, the fire started in the living room of the third-floor apartment on Edgemere Avenue around 11:15 a.m.
10 adults and 6 children were left with nowhere to stay and had to be helped by the Red Cross.
"Won't be sleeping here tonight," Hector Saez, one of the residents, said. "It's impossible. Electricity is shut off, there's no water in the building, you can't turn on the power."
Brandon Braddock lives on the third floor where the fire started. He said he lives with his entire family, including his parents, 2 young siblings, and his girlfriend.
"It's a little sad because I don't think we will be able to stay here anymore," Braddock said. "It's kind of unlivable."
Despite not being able to sleep in their own home, for now, residents are staying positive because everyone got out safely.
"It scared me a little bit but everyone is safe," Saez said. "At least I jumped up and got everyone out."
The Battalion Chief said the cause is still under investigation. National Grid has shut off the gas and electricity. It's not clear how long it will take until the residents are allowed to move back into the home.
©WLNE-TV/ABC6 2020