$2500 for information on 10-week-old puppy found in dumpster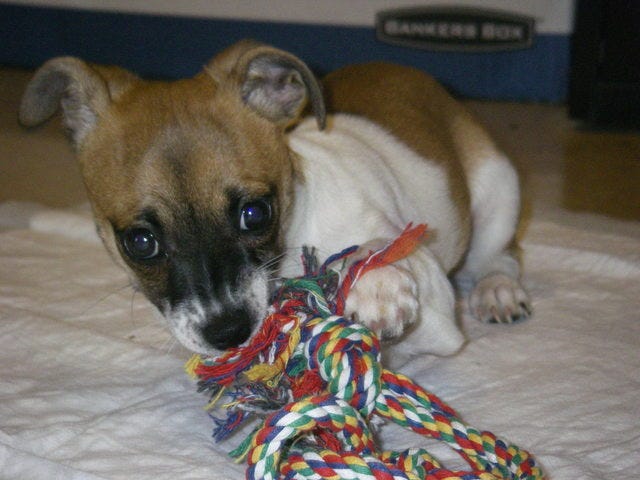 By Sean Cahill
Twitter: @CahillSeanABC6
Pawtucket Police are searching for a person who left a couple month old Jack Russell Terrier mix in a carrier inside a dumpster.
The RISPCA and an anonymous donor have put up $2500 for a reward to anyone with information leading to the arrest and conviction of whoever did this.
Police say the 10-week-old was found last Thursday morning when a passerby who heard the animal cry, called police. The puppy is believed to have been there for a couple days as the carrier was filthy and full of feces.
The puppy was examined and other than being very hungry, was healthy. He is being held at the Pawtucket Animal Shelter.
Major Arthur Martins of the Pawtucket Police Department say they need the publics help identifying who did this.
The puppy will be up for adoption as early as next week and if you are interested, you can go by the Pawtucket Animal Shelter.
The Shelter says hundreds have already expressed interest in adopting him.
(c) WLNE-TV