#11 PC Ties BU at Agganis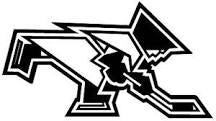 Josh Wilkins and Erik Foley scored goals as the No. 11/10 Providence College men's hockey team skated to a 2-2 tie against Boston University on Saturday night at Agganis Arena.
SCORE
No. 11/10 Providence – 2 | Boston University – 2
RECORDS
Providence – 15-7-2 (8-4-2 HEA) | Boston University – 9-11-2 (7-7-2 HEA)
VENUE
Agganis Arena – Boston, Mass.
GOALIES
Hayden Hawkey (PC) – 31 saves
Jake Oettinger (BU) – 19 saves
NOTES
– A scoreless opening period saw the teams even in shots at seven apiece. The Friars had their best chances during a 5-on-3 advantage for 1:03 but couldn't break through on the scoreboard.
– Hawkey made key stops late in the period as the Terriers began to mount pressure in the Providence zone.
– After a quiet opening half of the second stanza, the teams combined for four goals over the final 10 minutes of the period. Providence got on the board at 11:32 on Josh Wilkins' ninth tally of the season after a nice feed from Kasper Björkqvist.
– The Terriers responded with a pair of goals from Bobo Carpenter to take a 2-1 lead late in the period.
– Providence knotted things up with 1:10 to go in the second period on Erik Foley's team-leading 13th goal of the season as he re-directed a point shot from Vincent Desharnais.
– The Friars killed off five-minute major with just over six minutes to play in regulation, surrendering just one shot on goal. Providence also killed off a penalty in overtime.
– Providence currently rides a season-high six-game unbeaten streak (5-0-1).
– The Friars have surrendered just six goals in six games in the second half of the season, out-scoring opponents by a 24-6 margin over that span.
– Brandon Duhaime, Brian Pinho, and Greg Printz all saw their point streaks come to an end on Saturday.
– Defenseman Vincent Desharnais tallied his second two-assist game of his career and has four assists in his last three games.
– Hayden Hawkey is 5-0-1 with a 1.01 GAA and .950 save percentage in six games since the holiday break. In 14 Hockey East games, Hawkey has posted a 1.95 GAA and .928 save percentage.- Foley extended his point streak to four games (2-2-4), while Wilkins scored his second goal in as many nights.
– The Friars concluded the season series with Boston University at 1-1-1.
HOW THEY SCORED
1-0 (PC) – 11:32/2nd – EV – Josh Wilkins (Björkqvist) – Give-and-go between Wilkins and Björkqvist and he finishes on the backhand past Oettinger.
1-1 (BU) – 15:02/2nd – EV – Bobo Carpenter (MacLeod, Krys) – Re-direct of a point shot from the slot.
2-1 (BU) – 16:55/2nd – EV – Bobo Carpenter – Wrist shot from the right circle over the shoulder of Hawkey.
2-2 (PC) – 18:50/2nd – EV – Erik Foley (Desharnais) – Desharnais intercepted a clearing attempt at the blue line and fired a shot on goal that was tipped by Foley.
PC GAME HIGHS
Goals: Foley, Wilkins (1)
Assists: Björkqvist, Desharnais (1)
Points: Björkqvist, Desharnais, Foley, Wilkins (1)
Shots: Foley (4)
POWER PLAYS
Providence – 0/3
Boston University – 0/6
SHOTS
Providence – 21
Boston University – 33
UP NEXT
The Friars conclude their three-game Hockey East road swing on Thursday (Jan. 18) at the XL Center against UConn.
For more updates on the Providence College men's hockey program, follow the team on Twitter @FriarsHockey.