11 RI State troopers set to run in the Boston Marathon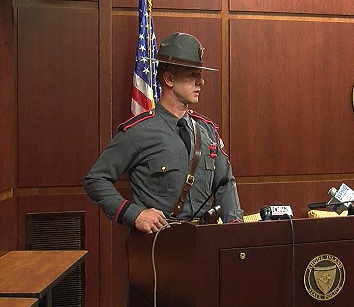 By News Staff
Twitter: https://twitter.com/ABC6
Facebook: https://www.facebook.com/ABC6News?ref=hl
11 Rhode Island state troopers will be running in this year's marathon.
One of the troopers running is Roupen Bastajian who had just completed the marathon last year and was waiting to get help in a medical tent when the bombs went off.
After realizing what was going on the former Marine ran straight into the thick of things and starting helping as many injured people as he could.
For his actions Bastajian was awarded the service ribbon from the Rhode Island state police which is their highest honor.
©WLNE-TV / ABC6