11th Hour Racing celebrates victory in 2023 Ocean Race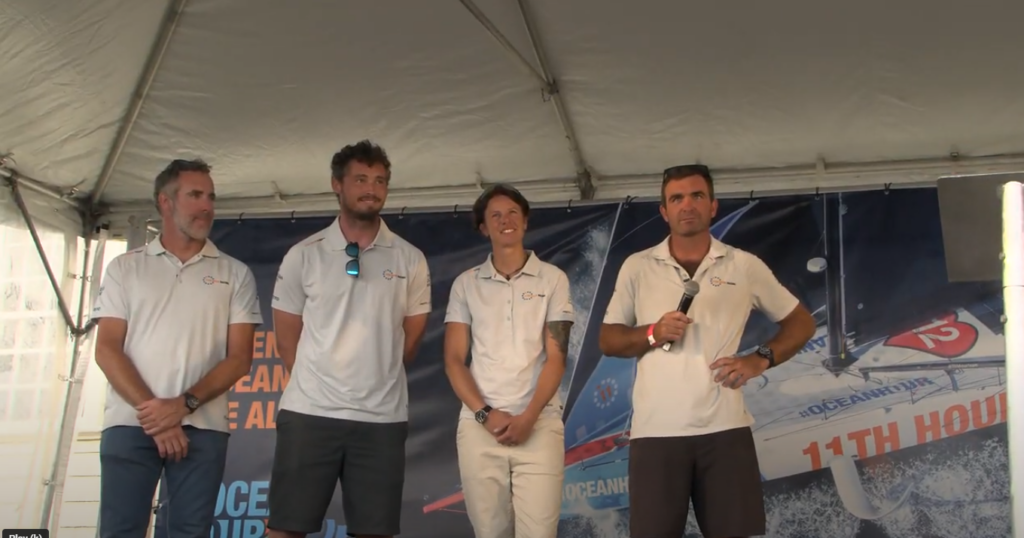 NEWPORT, R.I. (WLNE) — The Newport-based 11th Hour Racing team celebrated their victory in this year's Ocean Race Friday night.
The event featured food, live music and the Ocean Race trophy on full display for fans to take pictures with.
The crew took the opportunity to thank fans for their support and to promote education around sustainability and keeping the oceans clean.
"I think everyone needs to understand how important the ocean is to our human health, so the sport is a platform to educate around what we're doing to our oceans, and what we need to do in order to restore our oceans. Each of us has an impact on the ocean and we need to understand what that impact is," a crewmember said at the celebration.
11th Hour was declared the winner of the Ocean Race on June 29 after a six-month circuit around the Atlantic despite a collision that forced them to sit out the last leg.