11th Hour Racing Team takes home Ocean Race win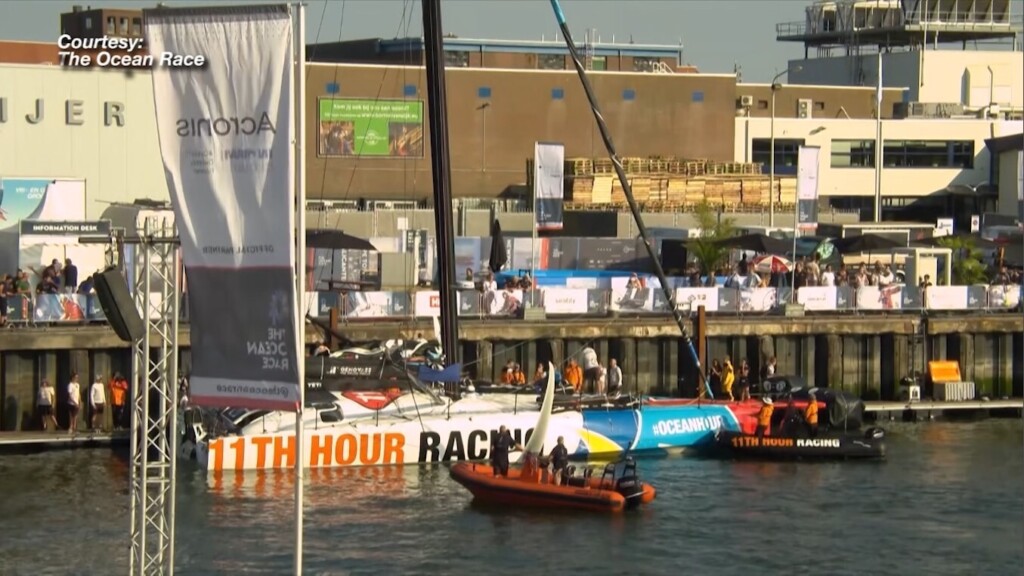 NEWPORT, R.I. (WLNE) — The 11th Hour Racing Team has won this year's Ocean Race.
The team, based out of Newport, was the only one in this year's Ocean Race representing the United States.
They earned their victory with 37 points and 3 leg wins.
Ocean Race officials said the final leaderboard has 11th Hour Racing 3 points higher than Team Holcim-PRB, in second place, with Team Malizia in third, Biotherm in fourth, and Guyot Environment — Team Europe, in fifth.
"I'm absolutely ecstatic," 11th Hour Racing Skipper Charlie Enright said in a statement. "This race takes everything out of you – emotionally, mentally, and physically. I'm incredibly proud of our whole team who have worked tirelessly for three years to get to this point. There have been highs, some incredible highs, but also lows that have knocked us all, but they were all worth it to hear this news today."
He spoke with ABC 6 News after winning the fourth leg of the race last month.
Enright said it meant the world to him to chase his passion and inspire the next generation of sailors.
The team faced their fair share of challenges before their win.
Two weeks ago, competitor Guyot Environment crashed into the 11th Hour Racing boat. Ocean Race officials said the collision caused "catastrophic damage."
The team's final stretch of the race was further disrupted by an encounter with orca whales one week later.
11th Hour Racing is now headed to the Genova Grand Finale.
https://twitter.com/theoceanrace/status/1674417675844599810