'12 is coming home': Brady to be honored during Pats home opener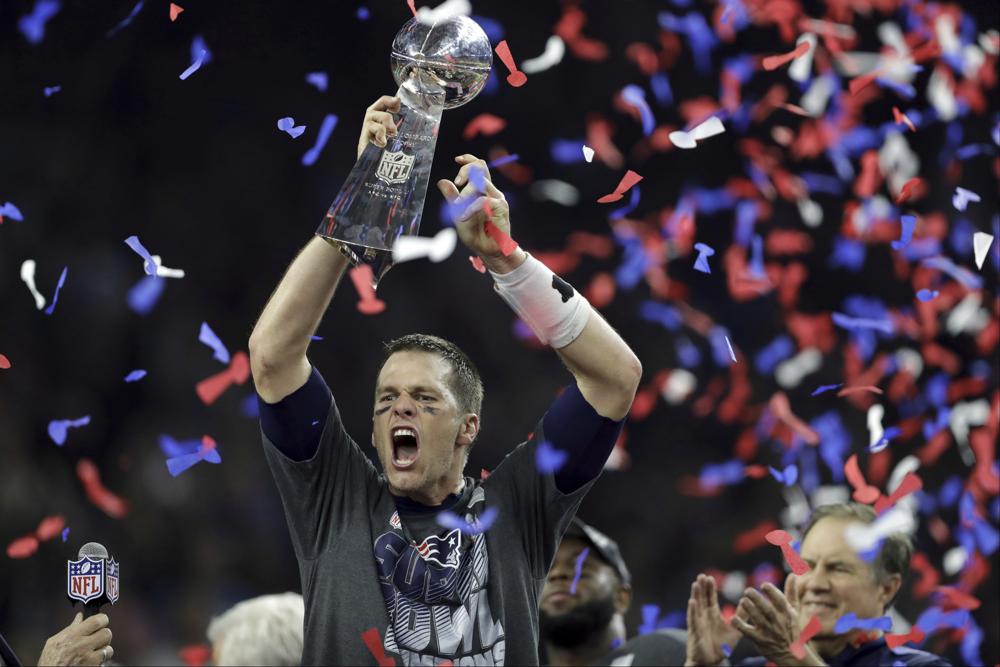 FOXBOROUGH, Mass. (WLNE) — "12 is coming home," wrote the New England Patriots on Twitter.
The Patriots say Tom Brady will be honored at their home opener at Gillette Stadium. Details on this and the full NFL schedule will be release at 8 p.m. Thursday.
"The greatest player in the history of the game played right here in Foxboro, and I'm happy to tell you…I invited him back to come here and be with us at the opening game," Robert Kraft, the owner of the Pats, said in a video posted to social media.
This announcement comes a day after the team posted on Twitter that they were going to Frankfurt, Germany, to play against the Indianapolis Colts.
Earlier this year, the future Hall of Famer announced his retirement for the second time. Last year, he returned and led the Tampa Bay Buccaneers to the 2022 NFC South Divisional title.
Brady will go down as the most successful quarterback in NFL history.
He was a seven-time Super Bowl champion, winning the title six times with the Patriots.
The quarterback was a 15-time Pro Bowler and won three of the NFL MVPs with New England. He is the record holder in numerous categories including passing yards, passing touchdown and quarterback wins.
The 23-year NFL veteran spent 20 of his seasons in New England, before playing the final three seasons with the Tampa Bay Buccaneers.
Famously underrated coming into the NFL — he was picked 199th in the 2000 draft by the Patriots, behind six other quarterbacks, three kickers and a punter.
Brady is expected to transition to the booth as it was announced last year he signed a 10-year, $375 million deal with FOX Sports to call games for the network after his was done with his on-field career.