13 students, 1 teacher, test positive for COVID-19 Barrington High School, school still learning in person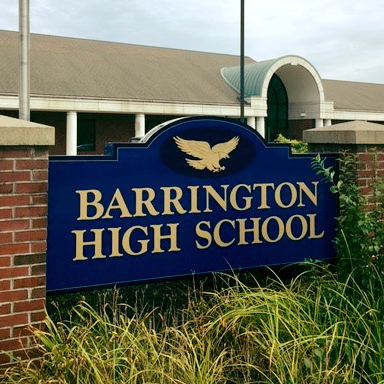 BARRINGTON, R.I. (WLNE)- Barrington High School notified families that 13 students and 1 staff member have all tested positive for COVID-19.
The school sent home a letter to parents on Tuesday night, informing them about the cases and how the school will handle things going forward.
In the letter, Principal Joseph Hurley told parents that if their child had not been contacted by school officials to stay home, then they are able to attend in person classes.
The letter said that several of the cases are connected to the school's sports teams and associated activities.
The school is reminding all student-athletes to follow COVID-19 protocols on and off of the field, including the avoidance of sharing water bottles, wearing masks, and social distancing.
RIDOH has delegated the responsibility of contact tracing to the school administrators and nurses.