13-year-old cat Zoe searching for her forever home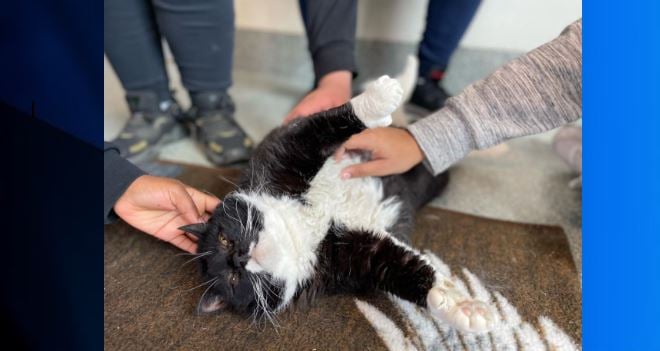 BOSTON, Mass. (WLNE) — The MSPCA-Angell at Nevins Farm said a 26 pound cat is searching for her forever home.
Officials said 13-year-old Zoe may be big, but that's just extra surface area for pets.
MSPCA officials shared a photo of Zoe rolling over for lots of love from visiting students on vacation.
Zoe is in need of a home that can support her on her weight-loss journey. Vets said she would love to live in a home with teens or older but was terrified of the toddler in her last home.
Anyone interested in adopting Zoe can visit the Nevins Farm Adoption Center between 12 p.m. and 3 p.m. from Tuesday to Sunday.