Providence teen city's 12th homicide this year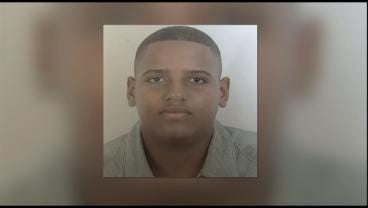 A 14-year-old boy was shot to death in Providence early Monday morning, becoming the city's 12th homicide this year.
Witnesses say Joel Figuereo, an eighth grader, opened the door of his home on Sumter St. around 12:30 a.m Monday morning when someone opened fire.
Raymond Figuereo, the victim's brother, was the first to find his younger brother dead after hearing the gunshots.
"It's an image I will never get out of my mind," Raymond Figuereo said. "I'll see it every night before I go to sleep."
Police are saying little about the case, including any possible motive. Friends and family of the victim say they do not believe the 14-year-old was targeted.
"He was a good kid. He loved sports," Louis Gonzalez, a friend said. "He always went to bed early and to school on time."
Figuereo is the 12th homicide in Providence this year and the second in just two days.
On Saturday, a 21-year-old woman, who police identify as Esscence Christal, was gunned down while driving on Broad Street in Providence.
"Any violence is too much violence," Mayor Angel Taveras said. "We are going to do everything we can to make sure what happened on Sumter Street earlier this morning does not happen again."
No arrests have been made in either case. If you have any information, you are urged to contact the Providence Police.