15 arrested by State Police for DUI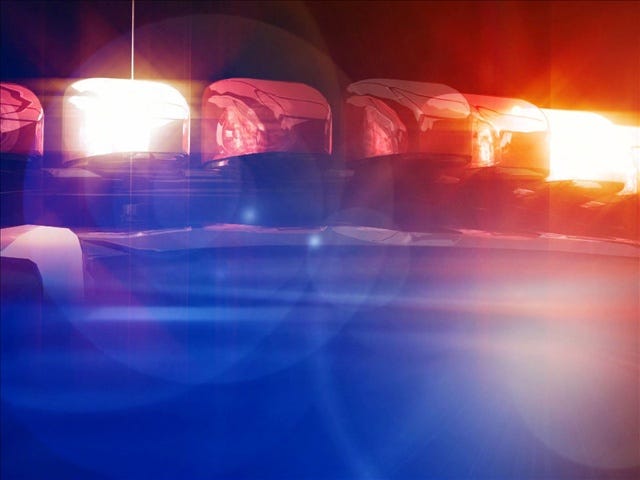 Dee DeQuattro
@deedequattro
Fifteen individuals were arrested by Rhode Island State Police for driving under the influence over the holiday weekend.
One of the arrests involved a man who drove into a State Police cruiser.
Around 2:20 a.m. on December 1 State Police received several calls for a black pickup truck driving erractically on Route 95 South near Jefferson Boulevard. Moments later State Police received another call that one of their cruisers had been struck while making a routine traffic stop in the vicinity.
Following the crash, police arrested 28-year-old Abdiel Asmin Urizar. Urizar consented to a breathalyzer test and the results showed he had a blood alcohol content of .083%.
The other weekend arrests included:
John Lindgren, age 38, of 85 Lydia Street, Providence, Rhode Island
– Driving Under the Influence of Intoxicating Liquor and/or Drugs – BAC .15 or greater (Phase I: .150 / Phase II: .154) – Operating Without a License
Robert Henderson, age 47, of 31 Church Street, Bradford, Rhode Island
– Driving Under the Influence of Intoxicating Liquor and/or Drugs – BAC Unknown – Refusal to Submit to a Chemical Test
Brian Santos, age 36, of 52 Joaquin Court, West Warwick, Rhode Island
– Driving Under the Influence of Intoxicating Liquor and/or Drugs – BAC Unknown – Refusal to Submit to a Chemical Test
Daniel O'Connor, age 41, of 656 Fruit Hill Avenue, North Providence, Rhode Island
– Driving Under the Influence of Intoxicating Liquor and/or Drugs (2nd Offense) – BAC less than .15 (Phase I: .143 / Phase II: .139)
Amy Morrell, age 41, of 60 Taylor Drive, North Smithfield, Rhode Island
– Driving Under the Influence of Intoxicating Liquor and/or Drugs – BAC .15 or greater (Phase 1: .162 / Phase II: .161)
Kelly Cannone, age 55, of 10 Andover Drive, Warwick, Rhode Island
– Driving Under the Influence of Intoxicating Liquor and/or Drugs (2nd Offense) – BAC less than .15 (Phase I: .121 / Phase II: .123)
Kevin Herchen, age 34, of 58 John Street, East Providence, Rhode Island
– Driving Under the Influence of Intoxicating Liquor and/or Drugs – BAC Unknown – Refusal to Submit to a Chemical Test
Carrie Sullivan, age 33, of 3 Craig Avenue, Tiverton, Rhode Island
– Driving Under the Influence of Intoxicating Liquor and/or Drugs – BAC Unknown – Refusal to Submit to a Chemical Test
Brian Ruffner, age 48, of 19 Woodbury Street, Warwick, Rhode Island
– Driving Under the Influence of Intoxicating Liquor and/or Drugs – BAC .15 or greater (Phase I: .254 / Phase II: .254)
Ronnie Johnson, age 27, of 16 Pelham Street, Providence, Rhode Island
– Driving Under the Influence of Intoxicating Liquor and/or Drugs – BAC .15 or greater (Phase I: .190 / Phase II: .183) – Operating on a Suspended License
Richard Mulligan, age 52, of 975 Victory Highway, Burrillville, Rhode Island
– Driving Under the Influence of Intoxicating Liquor and/or Drugs (2nd Offense) – BAC .15 or greater (Phase I: .206 / Phase II: .202)
Peter Kurczy, age 48, of 14 Lea Drive, North Kingstown, Rhode Island
– Driving Under the Influence of Intoxicating Liquor and/or Drugs – BAC Unknown – Refusal to Submit to a Chemical Test
Philip Ammons, age 63, of 60 Lindy Avenue, Providence, Rhode Island
– Driving Under the Influence of Intoxicating Liquor and/or Drugs – BAC Unknown – Refusal to Submit to a Chemical Test
Mary Long, age 21, of 139 Penn Street, Apt. #2, Providence, Rhode Island
– Driving Under the Influence of Intoxicating Liquor and/or Drugs (2nd Offense) – BAC less than .15 (Phase I: .123 / Phase II: .119)
Colonel Steven G. O'Donnell stated, "The Rhode Island State Police will remain vigilant in enforcing Driving While Under the Influence laws. We ask that the public continue to help keep our roadways safe by reporting impaired drivers by dialing *77 or 911. The call you make may save the life of a family member or loved one."
(C) WLNE-TV 2013