15 Dogs Taken to Animal Shelter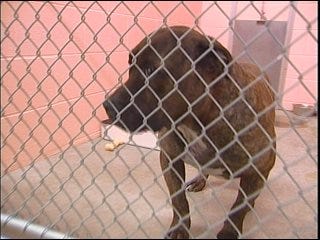 A dog owner caused a scene at the Warwick Police Department, as his 15 pit bulls were taken away after they were found left out in the cold.
The dogs have been taken to the Warwick Animal Shelter. Police say the dogs were taken under an ordinance passed last year, that prohibits animals from being kept outside without food, water, or shelter.