15,000 could lose power for 24 hours in upcoming storm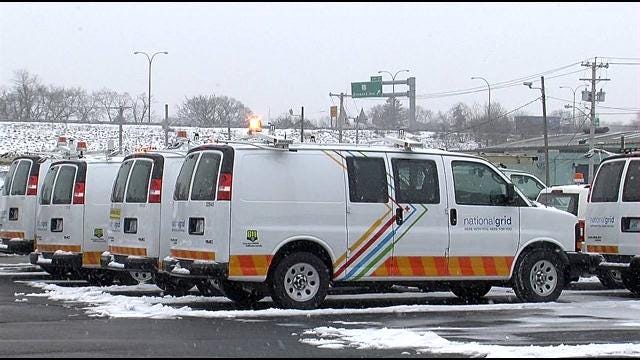 By Alana Cerrone
@Alana_Cerrone
PROVIDENCE, R.I. (WLNE) – National Grid is preparing for a "Type 4 event" – about 15,000 customers could lose power for 24 hours.
That number isn't as high as we've seen in the last two storms this month, but the snow accumulation levels pose a significant threat.
Hundreds of thousands of customers had lost power over the last week and a half. Catherine Cote was one of them. She lost power for 48 hours, and this time, she's prepared for the worst, stocking up on non-perishable groceries." Mostly bread and things I don't have to worry about."
In Rhode Island, National Grid has restored power to nearly all customers, just in time for this next storm.
Hundreds of crews are prepared to handle the storm – including several hundred that have come from across the nation and as far as Canada.
(C) WLNE-TV 2018