No bail for teen charged in Fall River murder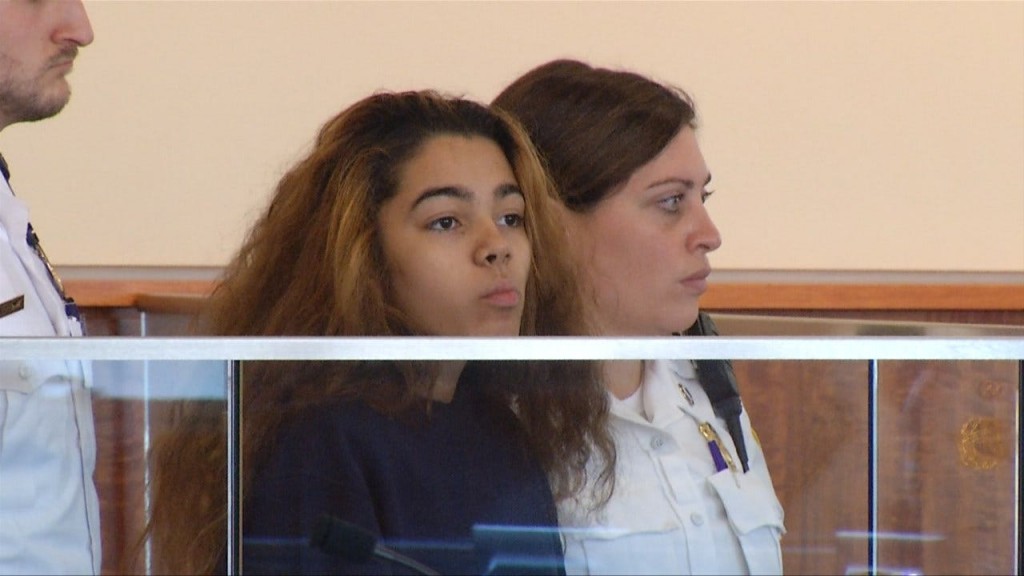 By News Staff
Email: news@abc6.com
Twitter: news@abc6.com
FALL RIVER, Ma (WLNE) – A 15-year-old girl was charged with murdering a 68-year-old woman on Sunday.
Police responded to 220 Johnson Street around 5:00 p.m. on Sunday, where Heavenly Arroyo, is said to have stabbed 68-year-old Ana Vasquez, "upwards of 20 times."
Vazquez was rushed to Charlton Memorial Hospital in Fall River, where she later was pronounced dead.
Arroyo was living in the home with the victim and her grandson, according to the police, but Arroyo was not related to Vasquez.
Arroyo appeared in court Monday afternoon for her arraignment.
When called, Arroyo said "that's me" and later thanked the judge once she found out she was being held without bail.
According to a police report, police got the call at around 5:02 p.m. Sunday and found Vasquez with multiple stab wounds lying down in a second story bedroom in her Apartment.
"I heard commotion but we heard like kids. And that's about it and I was like whats going on," said Ashley dube, who lives just a few doors down from the crime scene. "It's kind of quiet where I am so to hear this is kind of scary."
"We started hearing sounds of sirens and there's a whole bunch of fire department [sic] and you can name it," said resident Jaime Rivera. "It is concerning because like I said it was a child that did that you know. A 15 year old."
A family member called police after Arroyo told them about Vasquez lying on the floor.
Arroyo initially told police that she was outside of Apartment 59 F when the stabbing took place, and told investigators that she saw a man leave out the back of the apartment.
After obtaining video surveillance, police arrested Arroyo and before questioning, she stated out loud while being monitored by police that she "killed the old lady and I am sorry."
Outside of court, Arroyo's lawyer John Geary said that he will be taking a close look at the teen's mental health before going any further.
"I just met her. We got to gather a lot of information and find out what is going on with her," Geary said. "I think you got to remember shes a 15 year old and this is her first experience [in court], as far as I can tell. She knows she was in court, I don't think she knew the seriousness of whats happening."
Prosecutors say Arroyo is held without bail and is expected to be back in court on October 15th.
©WLNE-TV/ABC6 2019