$16 million dollar settlement reached in 38 Studios lawsuit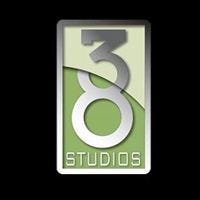 The years long legal battle over Curt Schilling's failed video game company, 38 Studios, appears to be over. The last remaining defendant in the lawsuit, First Southwest now known as Hilltop Securities Inc. has agreed to pay $16 million.
"It's more money back for the taxpayers of Rhode Island, and one step closer to closing a chapter on a big mistake," said Governor Gina Raimondo.
38 Studios left Rhode Island taxpayers on the hook for nearly $90 million when it went bankrupt in 2012.
To date four other settlements have been reached. The grand total recouped, including Wednesday's settlement if approved would be $61 million before legal fees are taken out.
"I'm satisfied enough and I want to bring this issue to closure in Oversight for all Rhode Islanders," said State Rep. Patricia Serpa.
"While it is a relief for tax payers there is still a lot of money that they've lost. But, at least that chapter is over," said State Rep. Patricia Morgan.
Hilltop Securities, Inc. released this statement on the settlement: "We have reached a settlement with the Rhode Island Commerce Corporation that once approved by the court will resolve the 38 Studios matter. This resolution contains no admission of liability or wrongdoing and it allows our firm to put this matter behind us and move forward on the important work we undertake for municipal clients across the country."
Last year a criminal investigation of the failed deal came up with no charges. Governor Raimondo says she will seek the release of grand jury documents related to that investigation as soon as this settlement is approved.
"Next week on Thursday as soon as this case is closed by the court, I'm going to go immediately to the court and ask them to please release everything including all the documents obtained through the grand jury," said Raimondo.
The release is a top priority for many lawmakers who have spent years trying to piece together how exactly this deal came to be.
"We really need to put the whole thing together not just as a recovery of funds for the taxpayers but so that we can learn how this happened. How did this come to be? And, how did we find ourselves in a position where we couldn't stop it from happening?" said State Rep. Mike Chippendale.
The Attorney General's Office released the following statement on the Governor's request for the documents to be released: "The position of the Office of the Attorney General remains the same: we consider this investigation open, and all of the rules of the Grand Jury, as well as the protocols and procedures regarding any criminal investigation, remain in effect. We are not going to comment on the Governor's intention to petition the Court to release grand jury materials other than to say, we look forward to reviewing her written request to the Court, and will respond accordingly."
© WLNE-TV / ABC6 2017