16 young women compete for 2014 Miss Rhode Island title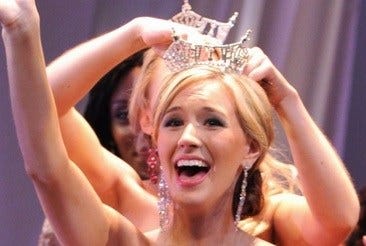 By The Associated Press/WLNE
Sixteen young women are gathering in Providence to compete for the title of Miss Rhode Island.
Mario Hilario will host the 2014 Miss Rhode Island Pageant which will take place at Rhode Island College, Saturday, June 14th, at 6PM.
The winner of the contest will represent the state in the Miss America pageant in Atlantic City, New Jersey, in September.
Those seeking to succeed Jessica Marfeo will compete in five categories that include interview, lifestyle and fitness, talent, response to a question posed on stage as well as how they carry themselves in an evening gown.
The winner is expected to promote community service while also serving as an ambassador for the Children's Miracle Network during her year of service.
(C) The Associated Press/WLNE-TV 2014