18 cats seized from Newport home, another 26 dead in freezer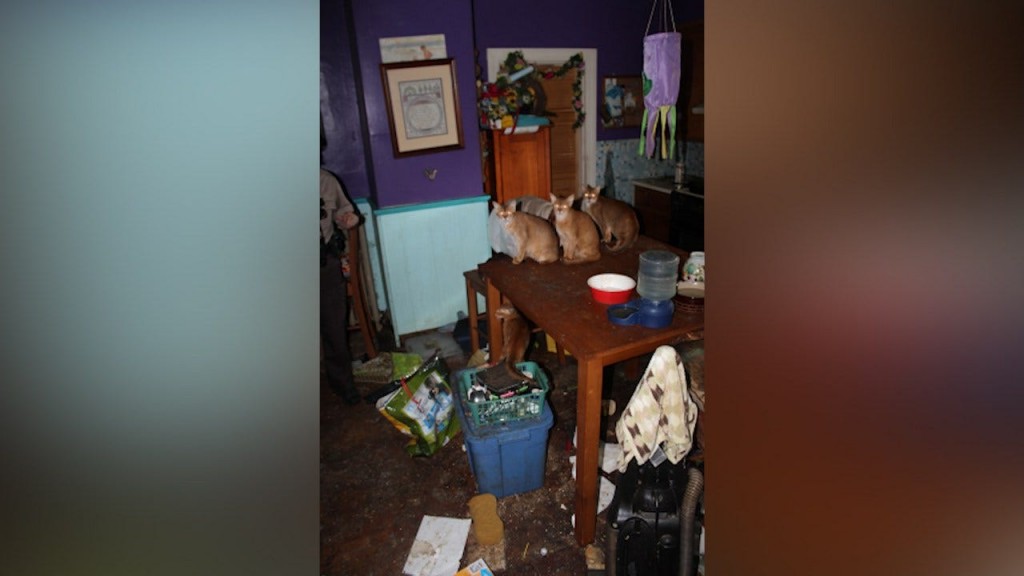 A gruesome discovery at a Newport home Wednesday as officials with the RISPCA seized 18 cats and found another 26 dead ones being stored in a freezer.
Officials said the cats were found living in squalor, with floors covered in urine and feces. Officials confirm the animals belonged to Linda Strahan, who has had a run-in with animal control in the past because of hoarding.
"We did remove approximately 50 cats from the same residence about eight years ago," said Animal Cruelty Officer Joe Warzycha with the RISPCA. "We knew there was a history there which also led us to building this case."
Authorities were alerted after a building inspector noticed the conditions and some neighbors reported the foul stench coming from Strahan's Kay Street home.
Warzycha said it's a first for him.
"The reason for keeping 26 deceased cats in a freezer, I really can't think of a rational explanation for that," Warzycha said.
Warzycha is pointing to a possibility of mental health issues, but neighbors believe it's not an excuse.
"I don't feel sympathy for her," said Newport resident Brenda Sousa. "I don't know what her problem is. I think a lot of people have mental problems but to drag innocent animals into this is quite another thing."
Other neighbors said they were aware of the foul stench on the street, but had no idea there were animals living in Strahan's home.
"It smells a little like death. The smell is just not right over here," said Brandon Alexander, who lives across the street from Strahan. "I've never seen one cat. It's crazy."
RISPCA officials are investigating how the 26 cats died.
The other 18 cats are malnourished, but none of them are in bad enough shape where they will have to be euthanized. Ten of the cats are with the Potter League for Animals, while the other eight are in the care of the RISPCA.
Authorities said that more cats would've been living in the home, as two of the cats were pregnant.
Strahan could face additional fines for that, as Rhode Island law requires cats over six months old be fixed.