18-year-old arrested for stealing, burglarizing cars in Foxborough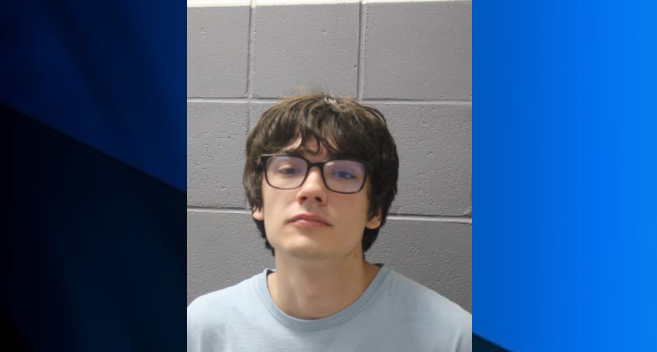 FORBOROUGH, Mass. (WLNE) — The Foxborough Police Department said Monday that an 18-year-old was arrested for allegedly stealing a car and burglarizing other cars.
According to police, Nicholas Sergent, of Millis, was taken into custody after they said they saw him rummaging through cars in the parking lot of their public safety complex at around 5 a.m.
Officials said Sergent allegedly drove over a grassy area near the Foxboro Fire Department before burglarizing cars there and then again at a nearby apartment building.
It was later discovered that the car Sergent was driving was stolen from a nearby town.
Sergent was charged with the following:
Larceny of a motor vehicle
Four counts of breaking and entering into a motor vehicle
Larceny under $1,200
Two counts of leaving the scene of an accident with property damage
Negligent operation of a motor vehicle
Operating a motor vehicle under the influence of drugs
Marked lanes violation
Detectives said they're conducting a follow-up investigation as it is believed more cars were burglarized and additional charges may be filed.
Anyone who believes their car was burglarized or has any information regarding the incident is urged to call the department at 508-543-1212.