18 Year-Old Running for Mayor of Pawtucket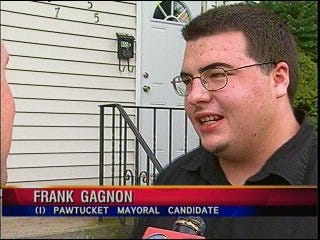 The newest candidate to enter the race for mayor of Pawtucket is a little young for the job, but that's not dampening his enthusiasm.
18 year-old Frank Gagnon just graduated from high school, but thinks he can do good things for the city. He's running as a write-in candidate for the office and doesn't have any money for advertising, but he's spreading the word of his candidacy the old-fashioned way.
ABC6 Reporter Parker Gavigan caught up with Gagnon today and has the story.