'Tell me why,' father asks suspect to come forward after son was shot, run over Monday in Providence
The 19-year-old has been identified as David Lozada of Providence.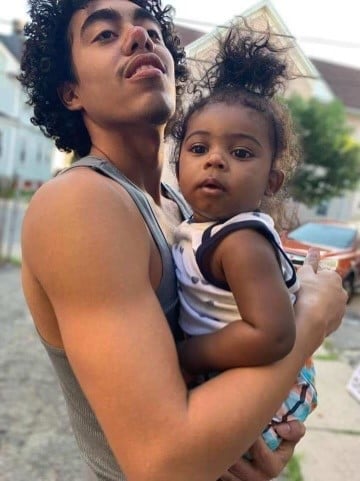 PROVIDENCE, R.I (WLNE) –  A 19-year-old has died after getting shot, and run over Monday night near Ford Street in Providence, making it the 11th homicide this year for the capital city.
Police identified the victim as 19-year-old David Lozada of Providence.
The victim's father speaking out on Tuesday, pleading for someone to come forward.
"I want to know why… My daughters are suffering, my baby mamas are hurting. And I just want the public- if they see something, to say something," Roberto Lozada said on Tuesday.
Lozada said he is remembering his son for his fun, loving self.
Police say the teenager was walking in the area of Ford Street near Dexter Street around 8:30 p.m. on Monday. That's when police say a car followed him and the person inside the car started shooting at Lozada.
Investigators say when Lozada tried to run away, the suspect then ran him over with his car.
Lozada was taken to Rhode Island hospital where he died during surgery. It is unclear at this time if Lozada died from injuries sustained in the shooting or from getting run over.
The department is unsure of how many victims they are looking for at this time.
Detectives are actively investigating the shooting, looking through security footage and will be in the neighborhood throughout the day on Tuesday.
Anybody with information is asked to call the department detective bureau.