$1M in knock-off designer products leads to 3 arrests at yard sale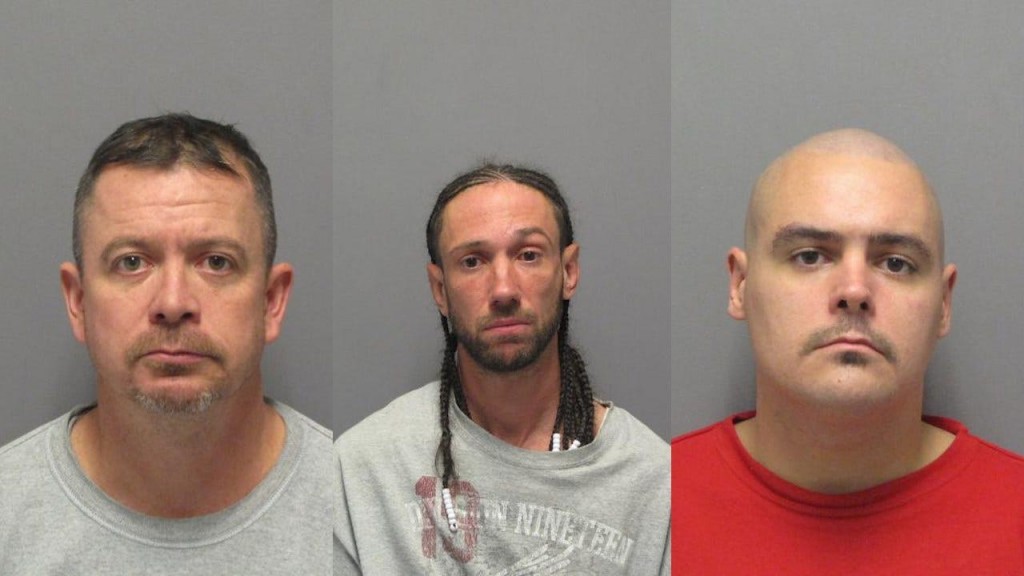 By: News Staff
news@abc6.com
CRANSTON, R.I. – Three Pawtucket men have been arrested for allegedly trying to pass off an estimated $1,000,000 worth of counterfeit designer merchandise as the real deal at a local yard sale.
Cranston Police arrested 42-year-old Stephen Russell, 38-year-old Ryan Peirce and 39-year-old Robert Brown on November 2nd, 2016, after Russell was seen bringing boxes to a home on Cliffdale Avenue, in Cranston, for a yard sale.
The wide range of merchandise contained knock-off designer brands including: Gucci, True Religion, North Face, Jordan, Timberland, Tory Burch, Oakley, Ray Ban, Cartier, Uggs, Under Armour, Polo Ralph Lauren, Adidas, Louis Vuitton, Dior, Michael Kors, Prada, Burberry, MCM, Versace, Fendi, Hermes, Ferragamo, Harley Davidson, Coach, and Ed Hardy, as well as assorted sports team logo merchandise.
Intellectual Property Investigators were present and were able to identify the merchandise as counterfeit.
Colonel Winquist stated in a press release: "Often the sale of counterfeit trademark merchandise is overlooked and viewed by many as a victimless crime. It is a felony offense and the monetary loss absorbed by the legitimate manufacturers of these items is passed on to the consumer. Furthermore, it has been proven that criminals involved in this activity use the sale of counterfeit merchandise to fund other illegal activities including narcotics trafficking and even terrorism. The distribution operation dismantled today was significant."
©WLNE-TV / ABC6 2016