Two arrested after car smashes into Warwick storefront
"We will fix it. We can go on. It's what we do for a living."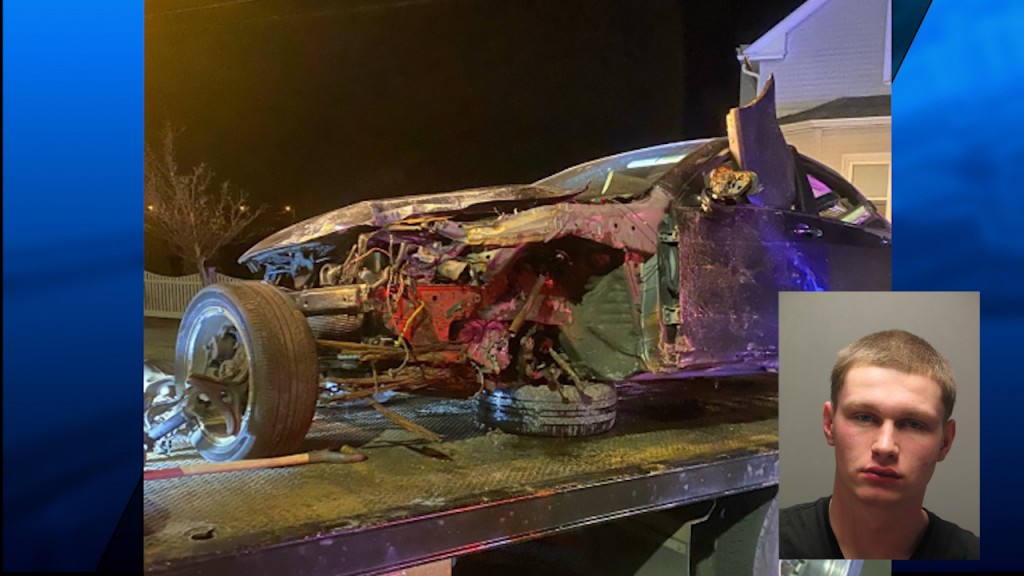 WARWICK, R.I. (WLNE)- A Warwick glass company is now repairing their own building after a car crashed into the business Saturday morning.
Warwick police said two drivers were arrested on DUI charges after their cars collided, launching one into the House of Glass building on Post Road.
Investigators said the crash happened at 1:23 a.m. on Saturday, and the two drivers knew each other.
Authorities identified one of the drivers as 21-year-old Steven Whittaker of Cranston. Whittaker was charged with DUI .15 or greater.
The second driver was identified as 40-year-old Raymond Simpson of Warwick.
Simpson was charged with a DUI 1st offense, received a violation for refusal to submit a chemical test 1st offense, failure to maintain control of a motor vehicle and laned roadway violations.
Simpson was transported to the hospital with minor injuries.
Store owner Michael Corsi said while the damage to his business is severe, he was shocked it did not turn out worse.
Corsi told ABC6 News he spent hours cleaning up the nearly two tons of debris and is now preparing for thousands of dollars worth of repairs.
Additionally, Corsi said he was grateful none of his workers were there at the time of the crash.
"We will fix it. We can go on. It's what we do for a living," Corsi said.
The Warwick Police Department is investigating.