2 arrested in connection to large-scale drug operation in Massachusetts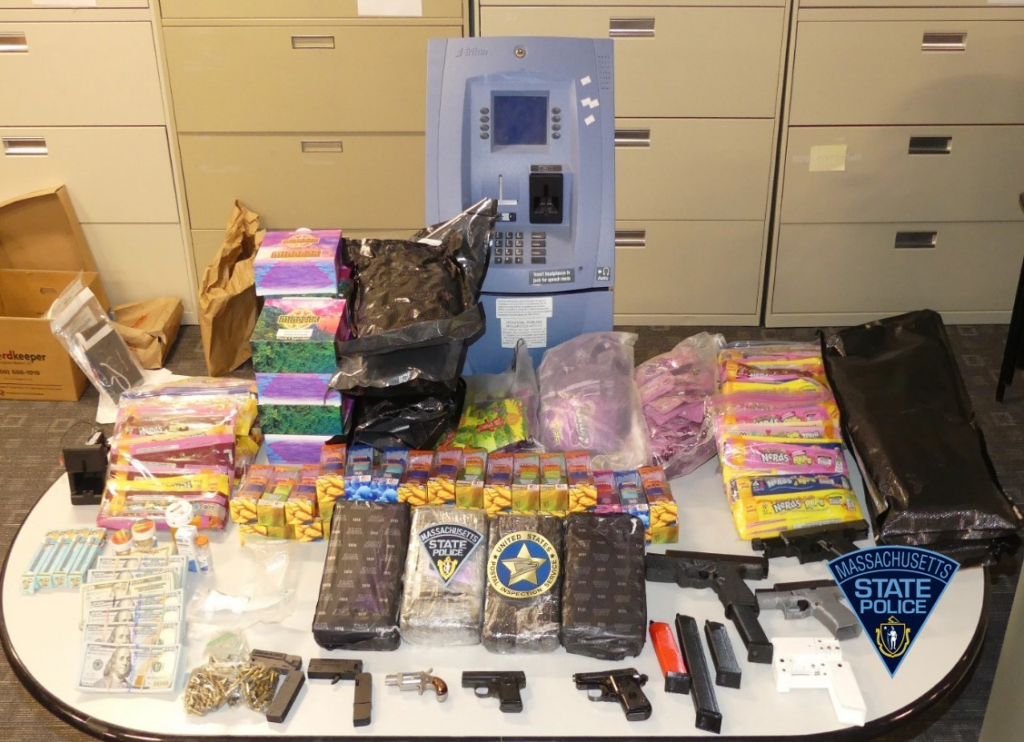 QUINCY, Mass. (WLNE) — Massachusetts State Police said two people were arrested after a shipment of cocaine was tracked from Puerto Rico to the Bay State.
Police said they seized three kilos of suspected cocaine that was being shipped to 35-year-old Stephen Marsden.
Authorities linked Marsden to an ongoing large-scale drug operation and executed a search warrant on his home, his car and the home of a co-conspirator.
After searching his Quincy apartment, police said Marsden was found to be in possession of the following:
143 loose rounds of ammunition
Dozens of THC edible packages
Approximately 80 Xanax pills
One money counting device
Materials used for packing and distributing narcotics
Police later revealed that one of the guns seized from Marsden's home was stolen during a housebreak in Oxford, North Carolina. Marsden does not have a license to carry a gun.
The co-conspirator, identified as 41-year-old Evans Klimavich, whose Worcester residence was raided while he was not home, was found to be in possession of the following:
Approximately 50 pounds of marijuana
Hundreds of vape cartridges
Psilocybin mushrooms
Approximately $52,000 in cash
Police said Klimavich arrived back at his home while they were searching and he was arrested and taken to the State Police Holden Barracks for booking.
A third residence associated with Marsden was searched. Police said the residence at 7 Oregon St. in Fall River was an office space rented by Marsden where they found the following:
Four ghost guns
Large capacity magazines
Several pounds of THC edibles
One ATM machine
Several disassembled ghost guns
Officials said the investigation into the multiple ghost guns remains ongoing.
Court records show Stephen Marsden was charged with the following offenses:
Trafficking cocaine
Possession of a class C narcotic (THC edibles) with intent to distribute
Possession of a class E narcotic (Xanax) with intent to distribute
Unlawful possession of a firearm (5 counts)
Possession of a firearm in commission of a felony
Unlawful possession of ammunition
Improper storage of a firearm
Marsden's co-conspirator, Evans Klimavich, was charged with the following offenses:
Trafficking in cocaine
Trafficking in marijuana
Trafficking in class C narcotics (vape cartridges and mushrooms)
Marsden was held on $50,000 cash bail pending his arraignment in Quincy District Court. Klimavich is expected to be arraigned in the Worcester District Court later next week.