2 cars collide at Providence intersection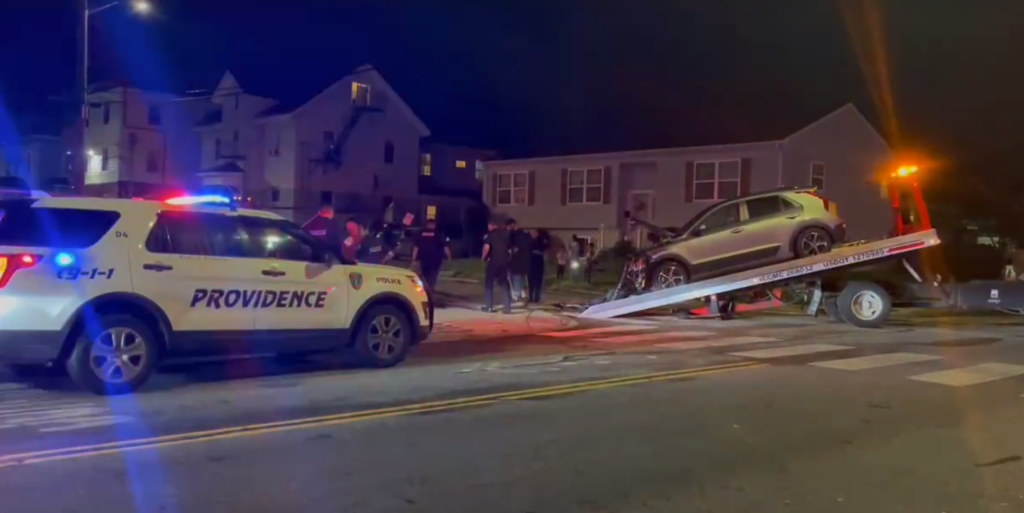 PROVIDENCE, R.I. (WLNE) — Two cars crashed into each other in Providence on Tuesday night.
ABC 6 News crews are on the scene at Bucklin and Mawney Streets where two cars could be seen bearing heavy damage to their front-ends.
A nearby fence and a stop sign were also observed with damage.
ABC 6 News has reached out to Providence police for further information and are waiting to hear back.
This is a developing story and will be updated as information is released.