2 charged in connection to shooting outside Brockton courthouse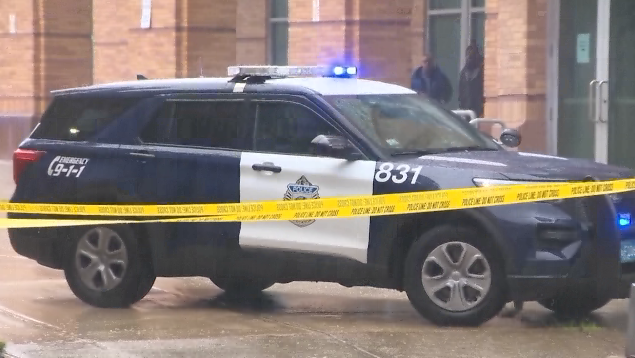 BROCKTON, Mass. (WLNE) — Two people are facing charges after a shooting earlier this week outside a Massachusetts courthouse, WCVB Channel 5 reports.
According to police, gunfire broke out at about 12:30 p.m. on Monday outside Brockton District Court, leaving two people injured.
Authorities said Antwon Barrett-Smith, 18, and Neandro Mendes, 18, were arraigned Tuesday on one count each of assault with a dangerous weapon, discharging a firearm within 500 feet of a building, carrying a firearm without a license, carrying a loaded firearm, possession of ammunition without an FID card and disorderly conduct.
Mendes was additionally charged with one count of disturbing the peace.
Both Barrett-Smith and Mendes were held without bail pending a dangerousness hearing on July 14.
A 37-year-old woman and a 19-year-old man, both from Brockton, received non-life-threatening injuries and were treated at a local hospital, police said.
Detectives recovered two guns in connection to the shooting.
The investigation remains ongoing by Massachusetts State Police and the Plymouth County District Attorney's Office.