2 hospitalized after being hit by car at Arlington Stop & Shop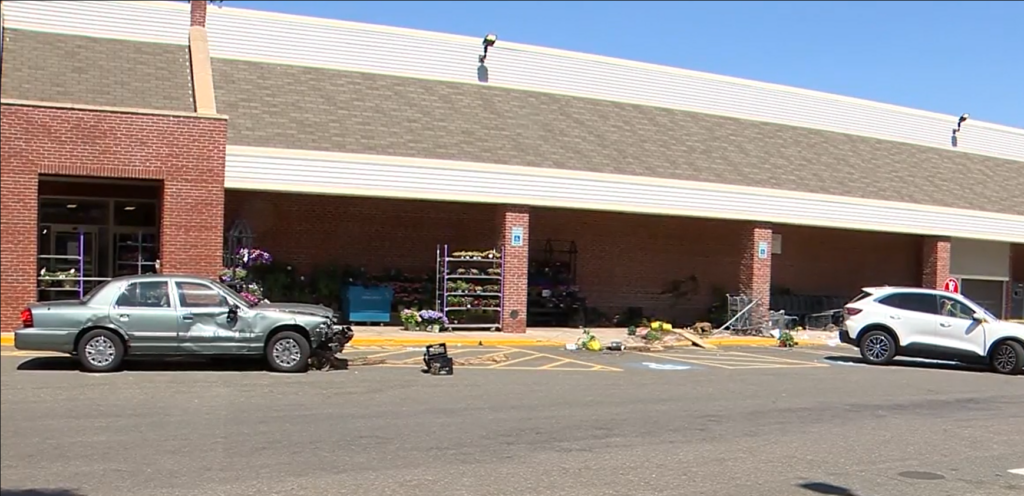 ARLINGTON, Mass. — A Massachusetts man and woman are being treated in hospitals after they were struck by a vehicle at a Stop & Shop parking lot in Arlington, police told WCVB Channel 5.
Arlington police Chief Julie Flaherty said the crash, which involved the pedestrians and two vehicles, happened at about 10:15 a.m. Saturday at the Stop & Shop at 905 Massachusetts Ave.
First responders found several people injured in the parking lot and Arlington police officers and firefighters began providing emergency medical care, according to Flaherty.
The pedestrians who were struck, a 61-year-old Arlington woman and a 70-year-old Randolph man, were transported to area hospitals. Flaherty did not reveal the severity of their injuries and had no update on their conditions.
Flaherty said investigators determined that the driver of a 2005 Mercury Grand Marquis sedan, an 87-year-old Belmont man, was pulling into the Stop & Shop parking lot and struck an unoccupied parked vehicle and an exterior wall of the building. The driver then reversed his car and struck multiple pedestrians.
The Belmont man driving the Mercury was treated at the scene by first responders and transported to an area hospital, according to Flaherty. The police chief also said the owner of the parked vehicle that was struck by the Mercury, a Harwich woman, did not report any injuries to first responders.
Pictures from a NewsCenter 5 photographer at the scene show the Mercury with heavy damage to its front end and front passenger's side door near a flower display outside of the grocery store.
Flaherty said access to the Stop & Shop parking lot will likely be disrupted for much of the afternoon.
The crash is being investigated by the Arlington Police Department and the Massachusetts State Police Collision Analysis and Reconstruction Section.