2 men arrested in case of missing pregnant woman found dead in Coventry pond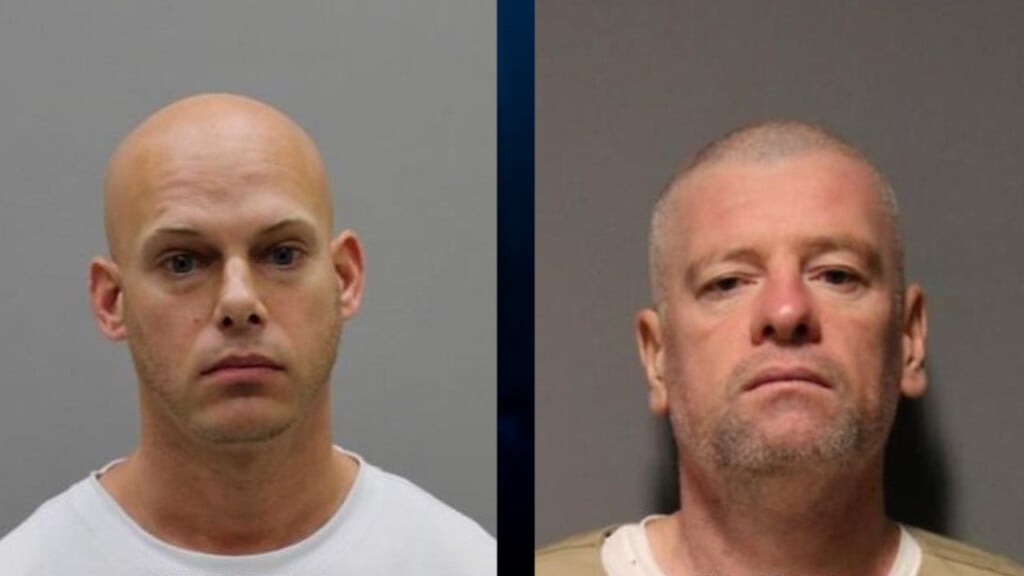 COVENTRY, R.I. (WLNE) — Rhode Island State Police said Tuesday two men were arrested in the case of a missing pregnant woman found dead in a Coventry pond last year.
Police said they arrested Gary Gromkiewicz and Michael Lambert and were both charged with murder and conspiracy to commit murder.
Gromkiewicz, who's 35 years old and from Lincoln, is being held at the state police headquarters. He's expected to face a judge Wednesday.
Police said he's the father of Leila Duarte Da Luz's unborn baby. The 35-year-old was on probation from a 2015 felony assault with a deadly weapon conviction.
Lambert, police said, is at the Adult Correctional Institutions for violating his parole.
Police said at the time of Duarte Da Luz's murder, the 46-year-old was out on parole from a 1995 murder conviction.
On Dec. 21, Duarte Da Luz's body was discovered by a fisher just before 9 a.m. at Carbuncle Pond. The Department of Environmental Management deemed the death suspicious.
Police said she had several cuts to her head. The next day, the Medical Examiners Office conducted an autopsy and ruled her death as a homicide and that she was pregnant.
Duarte Da Luz was 34 years old and from Brockton, Massachusetts, said police.
Prior to the arrests, community members were rattled by that discovery and pushed for answers on what exactly happened.
Police said Tuesday they conducted an extensive investigation, which included the execution of 53 search warrants for evidence connected to the murder.