2 men arrested in Fall River for chasing woman, firing shots at her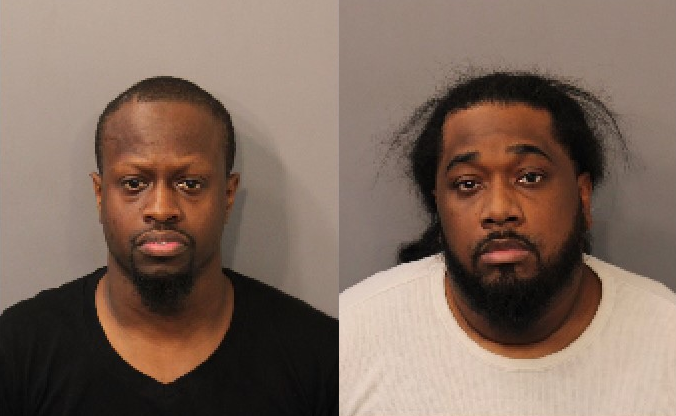 FALL RIVER, Mass. (WLNE) — Two men were arrested for allegedly chasing a woman and firing shots at her Saturday in Fall River.
Shortly after 10 p.m., police responded to Tuttle Street and Dwelly Street for a report of shots being fired.
Sgt. Moses Pereira said once police arrived to the scene, they found evidence of a shooting in the area.
While waiting for the Crime Scene Unit, police secured the area to preserve evidence.
Officer Edgardo Llanos learned that two men had chased a woman down Tuttle Street.
Pereira said as they chased the woman, they fired shots at her.
The woman sustained no injuries from the shooting.
As they waited for the Crime Scene Unit, someone that fit the description of one of the men returned to the scene to look for an item.
He was detained by police at the scene and was later put under arrest, Pereira said.
The second suspect was found a short distance from where the shooting happened.
Jeremole Auguste, 31, and Christopher Good, 32, were arrested without incident.
Pereira said additional information will be provided as it becomes available.