2 men arrested in New Bedford drug bust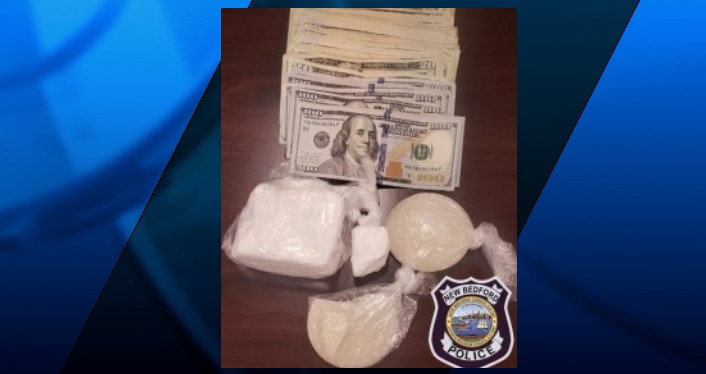 NEW BEDFORD, Mass. (WLNE) — The New Bedford Police Department said Wednesday that they arrested two men in a drug bust over the weekend.
Police said that they pulled over Niles Mello, 30, and Christie Hoffman, 34, Saturday in a car near Hillman and Hill streets.
Mello refused to open the door when police approached the car. Police said they forced open the window and escorted both men out of the car.
Officer said they found a 36-gram bag of cocaine, a digital scale, and packaging materials. Mello was also in possession of a large sum of cash.
Investigators also searched a hotel room where Mello and Hoffman were staying, and seized an addition 220-grams of cocaine.
Mello is charged with trafficking more than 200 grams of cocaine, trafficking more than 36 grams of cocaine, conspiracy to violate the controlled substance laws, distribution of cocaine, and other traffic-related offenses. He has two previous convictions for dealing cocaine and 55 adult arraignments, according to police.
Hoffman was charged with conspiracy to violate the drug law, trafficking 36 grams or more of cocaine, and trafficking 200 grams or more of cocaine.