2 men charged after alleged theft of traffic cones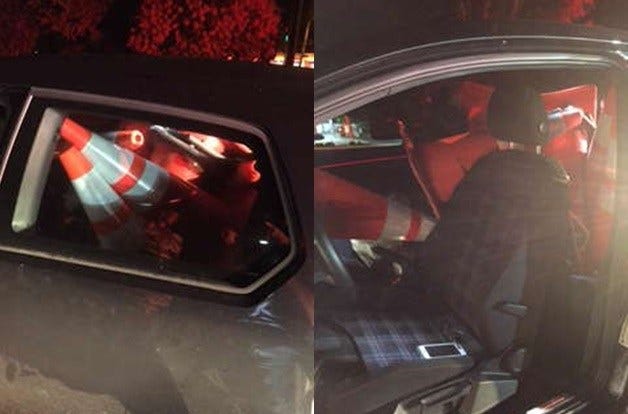 By The Associated Press
news@abc6.com
WOONSOCKET, R.I. (AP) _ Two Woonsocket men have been charged with larceny after state police discovered 20 stolen traffic cones in the backseat of their car.
Twenty-two-year-old Nicholas Raymond and 25-year-old Thomas Blackshaw were arraigned Tuesday at State Police headquarters.
Police say state troopers pulled over Raymond and Blackshaw early Tuesday morning on Route 114 after noticing the car's backseat was filled with traffic cones.
Police say the men admitted to taking the traffic cones after a Transportation Department crew had placed them on the road near freshly painted lines.
Police say the traffic cones are owned by engineering company TMI Services. Both men are scheduled to appear in court on Aug. 13.
It's unclear whether Raymond and Blackshaw are being represented by attorneys.
© The Associated Press/WLNE-TV 2015