2 men charged in connection with Fall River homicide plead not guilty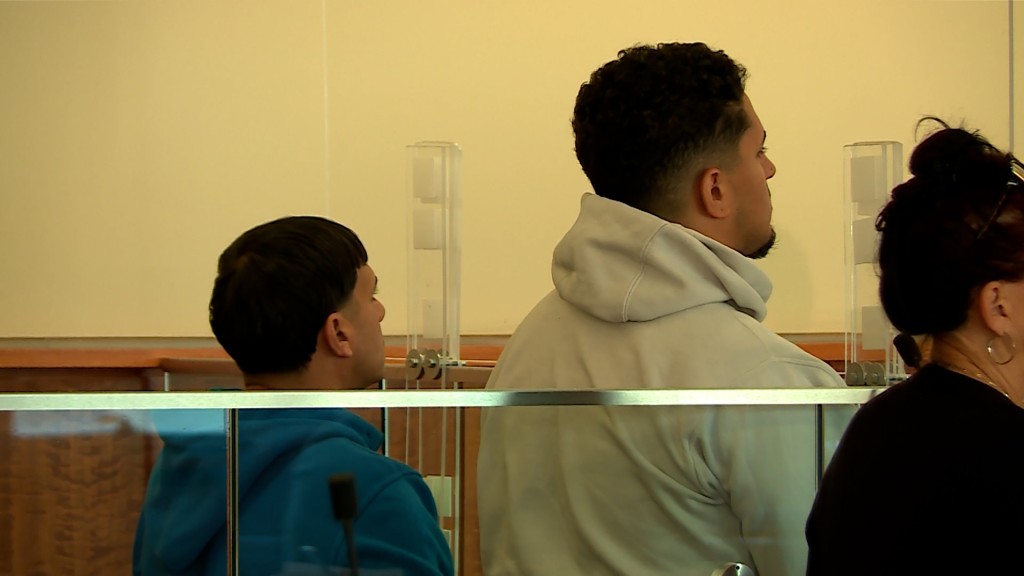 FALL RIVER, Mass. (WLNE) — Two men charged in a deadly shooting outside a Fall River bar over the weekend plead not guilty in court Tuesday.
The shooting happened Sunday at the Riverside Sports Bar and Restaurant on Rodman Street.
Luis Colon-Delgado, 42, had a not-guilty plea entered on his behalf for assault and battery with a dangerous weapon charge. Jose Pagan, 23, also had a not-guilty plea entered on his behalf for accessory after the fact.
Sunday, Fall River police were to the sports bar, where they found 45-year-old Jose Roberto Zelaya on the ground with a gunshot wound.
According to the prosecution, the shooting happened at 1:33 a.m., after police were called to the scene of a bar fight where Pagan was allegedly throwing glass bottles at an unknown man before Colon-Delgado, who had a gun, joined in on the fight.
After a short time, prosecutors said the fight moved outside, where Colon-Delgado tried to attack the man with a chair. After a bouncer tried to stop him and take away the chair, Jose Roberto Zelaya, who was standing outside, allegedly tried to help in restraining Colon-Delgado.
At that point, prosecutors said Pagan, and a third unknown man, started attacking Zelaya, and a gunshot went off, hitting Zelaya in the right side of the chest.
Neither of the men are charged with homicide at this time.
Afterward, police said the suspects entered Pagan's car and drove away from the scene.
The Bristol County District Attorney's Office said Zelaya was rushed to Saint Anne's Hospital, where he was later died.
Following their arraignment Tuesday afternoon in Fall River District Court, a judge set bail for Jose Pagan at $25,000 cash bail and $50,000 bail for Luis Colon-Delgado. Both men are due in court again on Nov. 10.
"It was one gunshot, very very loud," said a nearby resident, who heard the shooting.
This is the second homicide in Fall River this year, following a fatal stabbing in August.