2 men accused in deadly Newport shooting plead not guilty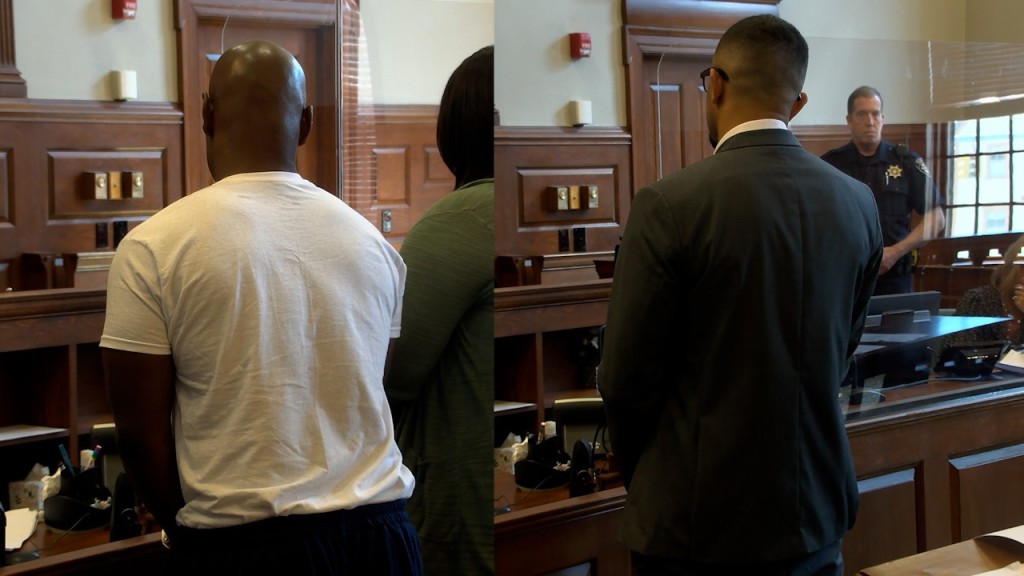 NEWPORT, R.I. (WLNE) — Two men accused of being involved in a deadly Newport shooting on Valentine's Day plead not guilty Thursday.
Duane Logan, 47, and Shamik Steele, 30, are both charged with murder in connection to the double-shooting at the Friendly Sons of Newport on Farewell Street.
Two people were shot, and one of them, a 25-year-old man Yordi Arevalo, was killed.
Logan and Steele were both held without bail. Logan is due back in court in September.
According to court documents, Steels was previously convicted of assault.
Xavier Perry, 28, is also charged with murder for their alleged involvement in the shooting.
He was arraigned Wednesday and pleaded not guilty.