2 Missing Mass. teens found with convicted sex offender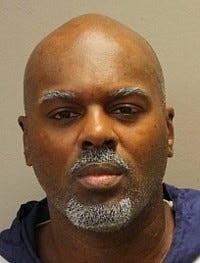 By Dana Griffin
PROVIDENCE, RI- A convicted sex offender from Massachusetts is arrested in Providence; charged with sex trafficking of a minor.
Working on a tip from Boston Police and the Department of Homeland Security, Providence Police arrested 51 year old Troy Footman, of Boston, at Cheaters on Monday night.
Footman was found inside the club with a missing 15 year old girl from Boston. The girl was working as a dancer. Footman left the club and was arrested outside by Providence police.
At the same time, another missing teen was found at Mary's Motor Lodge in Seekonk. The 15–year-old from Brockton was located in the same where Footman had been living for about a week. A motel employee tells ABC6 she never saw any girls enter or leave the room.
After talking with the teens, detectives learned that Footman would recruit young black females from the Boston area to work as dancers in Providence. They told police Footman would use intimidates and forces them into exotic dancing and prostitution.
Footman is being held behind bars until his next court date. He is also facing charges in Seekonk, for failing to register as a sex offender.
The Boston girl is in custody of state child welfare. The Brockton girl has been returned to her family.
© 2013 WLNE-TV