Police: Truck involved in crash that ended up on Warwick homeowner's lawn was reported stolen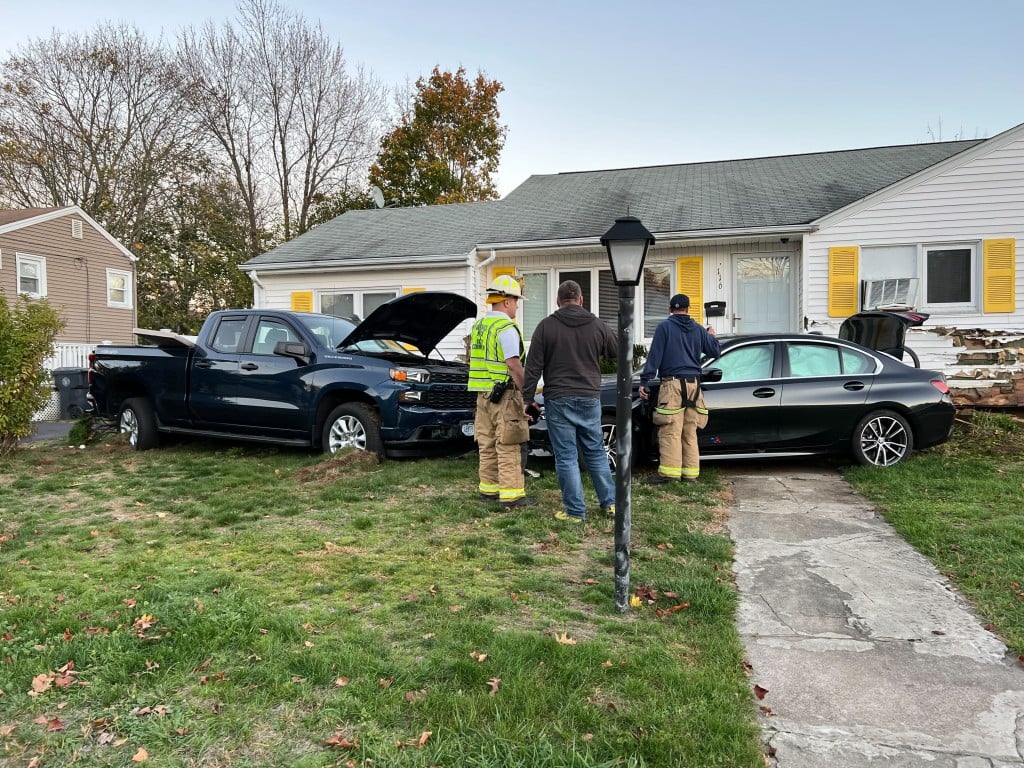 WARWICK, R.I. (WLNE) — A two-car crash in Warwick ended up on a homeowner's front lawn Thursday.
The crash happened at about 3:30 p.m. on Aurora Drive after police said a pickup truck was reported stolen from a few houses down.
The truck and sedan ended up on a homeowner's front yard and the truck caused damage to the front of the home, according to police.
The damage to the home is believed not be structural and it remains habitable.
Police said the driver of the truck fled on foot and remains on the loose. The driver of the sedan was taken to the hospital with minor injuries
Detectives are still working to gather more information on what led up to the crash.