2 Warwick youngsters clean up their neighborhood for Earth Day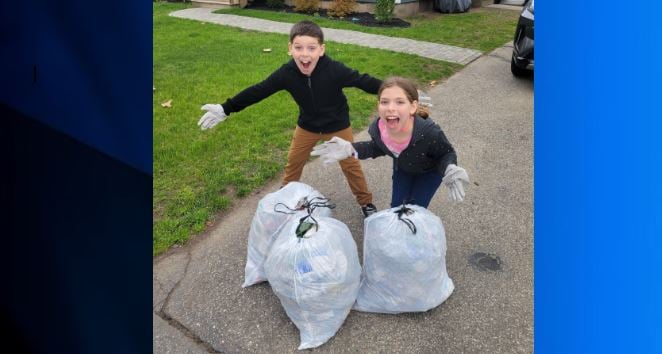 WARWICK, R.I. (WLNE) — Two youngsters from Warwick pitched in their part to celebrate Earth Day.
Michael Keane, father of 8-year-old Dylan, and 7-year-old Sydney, shared photos of the two at the end of their cleanup charge on Saturday.
Their dad said this is the first time they've done a neighborhood cleanup, saying the were inspired after learning the meaning behind Earth Day.
Geared up with gloves and garbage bags, the two got to work and ended up filling three bags full of litter.
Both Dylan and Sydney said they were happy to help contribute to keeping their neighborhood clean for the wildlife, especially so the animals aren't "living in the trash."